Results of 2014 General Elections were significant in two important ways; firstly, a new party i.e. Bhartiye Janta Party (BJP) under the leadership of Shri Narendra Modi came into power and secondly, after 30 years, a single party got majority in the Lok Sabha-BJP secured more than 280 Lok Sabha on its own.
On 26 May 2014, Prime Minister Shri Narendra Modi and his cabinet took oath and the new Government came into existence. To fulfill its vision and for the welfare and development of the country, acting on its motto: "Sabka Saath Sabka Vikas", the new Government decided to launch several new programme and schemes such as Jan Dhan Yojana, Pradhanmantri Jeevan Jyoti Bima Yojana, Atal Pension Yojana, Beti Bachao Beti Padhao Abhiyan etc.
Only recently i.e. on 26 May 2015, the new Government completed its first year in the office; let's have an overview of different schemes launched in past one year.
Programmes, Scheme and Yojana Launched by Prime Ministers Narendra Modi
Pradhan Mantri Jan Dhan Yojana (PMJDY)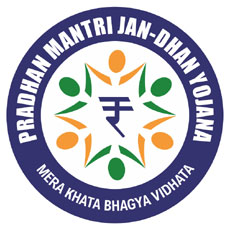 *Image Credit:  pmjdy.gov.in
Pradhan Mantri Jan-Dhan Yojana (PMJDY) was launched as a National Mission for Financial Inclusion. Its theme is: "Mera Khata, Bhagya Vidhata".
The objective of the scheme is to ensure access to various financial services like availability of basic savings bank account to everyone in the country, accessibility of government credit facilities to needy, facility of remittance, benefits of insurance and pension to the weaker sections of the society.
The Yojana was first announced by PM Narendra Modi on 15 August 2014 in his speech from Lal Kila; however, it was formally launched by Mr Modi on 28 August 2014 in New Delhi.
The PMJDY is to be implemented in two stages:
Phase I: From 15 August 2014 to 14 August 2015
Phase II: From 15 August 2015 to 14 August 2018
Benefits to be provided in first phase:
With the object of universalization of banking services, it has been provided that every account holder will be provided with zero-balance Savings Bank Account with RuPay debit card.
Along with the account, an accidental insurance cover of Rs. 1 lakh will be provided which is to be given by 'HDFC Ergo'.
Those who open accounts between 28 August 2014 and January 26, 2015 they will be given life insurance cover of Rs. 30,000 (given by LIC).
After satisfactorily working of accounts for six months, holders can avail Rs. 5,000 overdrafts from the bank.
Account holders will get Direct Benefit Transfer (DBT) of various Governmental schemes.
There will be provision of issuing of Kisaan Credit Card in the form of Ru Pay Kisaan Credit card.
Benefits to be provided in second phase:
Providing micro-insurance to account holders.
Provision of pension schemes such as Swavlamban.
The PMJDY is being monitored on mission mode under the supervision of Finance Minister Shri Arun Jaitley. The Yajana is a very ambitious project of the Government and the same is implemented with great zeal.
Under the Yojana the preliminary target of achieving 7.5 crore accounts till 26 January 2015 was surpassed even before the chosen date and records show that up till 17 January 2015, 11.50 crore accounts were already opened. Even on the day when PM Modi started the Yojana, 1.5 crore accounts were opened on that very day; in fact the number of accounts opened in a week (23-29 August 2014) is a world record and the same has been registered in Guinness Book of World Records.
Thus, the PMJDY is a much needed step in right direction in order to give financial security and confidence to all section of society including the poorest of poor through zero-balance account, insurance cover, overdraft facility and Ru Pay Debit card etc.; financial inclusion is necessary so that the benefits of Government services and programme should reach to everyone without fail. The Yojana also tries to fulfill the Constitutional promise of providing socio-economic justice and equality.
Pradhan Mantri Beti Bachao, Beti Padhao Yojana
This programme was launched by PM Narendra Modi on 22 January 2015 in Panipat, Haryana. It is a very significant programme and campaign because of country's poor record on women related indicators such as child sex ratio, female infanticide, female foeticide and female education etc; especially alarming is the data for child sex ratio i.e. the sex ratio of children 0 to 6 years. The census data of the year 2011 shows child sex ratio at 918 which is lesser than the previous census (2001) data of 927. Thus, child sex ratio (0-6 years) is showing a declining trend which is not a very healthy sign for social development of India.
Therefore, 'Beti Bacha Beti Padhao' campaign is one of the most important programmes being initiated by the new Government. The main features of the programme are as follows:
This initiative is a joint venture of three ministries of the central government, viz. Ministry of Women and Child Development, Ministry of Health and Family Welfare and Ministry of Human Resource Development.
According to the Government, the campaign has three main objectives:

Prevention of gender based sex selective elimination.
Ensuring survival and protection of girl child.
Ensuring education and participation of the girl child.

The long term objective of the programme is to build an environment of gender equality in the country through creation of employment opportunities, safety and security, mobility and speedy justice for women.
This scheme or programme will be first implemented in 100 chosen districts of the country which are gender critical i.e. where child sex ratio is at alarming point.
There are eight monitorable targets for the programme which are as follows:
To improve sex ratio at birth by 10 points in a year in the chosen 100 districts.
In case of Under Five Child Mortality, reduction in gender differentials from 8 points in 2011 to 4 points in 2017.
To improve the nutrition level of girls by reducing the numbers of underweight and anemic girls below 5 years of age.
By utilizing ICDS NRHM Mother Child Protection Cards, ensuring universalization of ICDS; attendance and equal care of girls.
To increase the enrollment of girls in secondary education from 76% in 2013-14 to 79% in 2017.
To ensure and promote a protective environment for girls through stricter implementation of Protection of Children from Sexual Offenses (POCSO) Act 2012.
To ensure toilet for girls in every school by the year 2017.
To train Elected Representatives/ Grassroot Functionaries as community champions to mobilize communities to improve child sex ration and promote girls' education.
The Government has appointed cine actress Madhuri Dixit as brand ambassador of the campaign.
PM Narendra Modi, in his speech, has asked the people of the country to follow several practices such as rejoicing the birth of a girl child; celebrating National Girls Child Day; and to shed away the archaic idea of considering a girl child as 'Paraya Dhan' etc.
Atal Pension Yojana
Financial security in the old age is one of the main concerns of everyone. Though there are various pension schemes both in public and private sphere for employees of organized sectors but as far as unorganized sector of the work force is concerned there are no such universal schemes. Work force employed in unorganized sector consists of 88% of the total labour force of the country as per 66th Survey Report of NSSO of 2011-12.
Thus it's a major portion of total labour force of around 48 crore of India and being in unorganized sector, this section of society is largely poor without having any social or financial security; therefore, it was all the more necessary to provide them with an opportunity to save for their retirement and give them a sense of social as well as financial security in their old age.
Thus to universalize the pension scheme for citizens of India, the Government of India has launched a new pension scheme focusing specially on unorganized sector work force. This new scheme has been named after our ex-PM Shri Atal Bihari Bajpai as: "Atal Pension Yojana".
Main features of APY are as follows:
It will be focused on unorganized sector work force who would join the National Pension Scheme (NPS) which is being administered by the Pension Fund Regulatory and Development Authority (PFRDA) of India.
The APY will substitute the earlier Government's Swavalamban Yojana for the same purpose; the subscribers of Swavalamban would be automatically migrated to the APY.
Subscribers to the APY will get guaranteed monthly pension of Rs 1000 to Rs 5000 after the age of 60 years depending upon their contributions.
The minimum and maximum age of joining the scheme is 18 and 40 years respectively.
The Government will co-contribute for 5 years from 2015-16 to 2019-20 50% of the subscriber's contribution or Rs 1000 per annum whichever is lower for those subscribers who join the scheme before 31st December, 2015 and who are also not already covered by any other Statutory Social Security Schemes and are not income tax payers.
One subscriber can open only one APY account which will be unique.
For more details, the Government of India website: www.jeevansuraksha.gov.in may be visited by interested people.
The scheme has come into effect on 1 June, 2015.
Thus, the Atal Pension Yojana is one of most needed schemes for the poor and insecure work force of unorganized sector so that they can also be included and integrated in the socio-economic development of the country.
Pradhan Mantri Suraksha Bima Yojana (PMSBY)
It is a government of India initiative; it's an insurance scheme for accidental death and disability. The scheme has been envisaged to provide citizens of the country accidental insurance on nominal annual premium. Its main objective is to bring in its fold even the poorest of poor under the cover of accidental insurance and to give them a sense of social security.
Main features of the scheme are as follows:
The scheme would be administered through Public Sector General Insurance Companies (PSGICs) and other General Insurance Companies with required tie ups and approvals with Banks for the purpose.
The scheme is a renewable scheme, from year to year basis; however, the subscriber would have an option of opting it for longer term and his account will be auto-debited by the Bank accordingly on year to year basis.
PMSBY is available to the all persons in the age group of 18 to 70 years who have a Saving Bank account in the participating Bank.
Subscriber's Adhaar Number should be linked to that account.
The premium to be paid is Rs 12 per annum which will be auto-debited from the Bank Account of the subscriber.
Risk coverage in the Bima is: Rs 2 Lakh for accidental death or full disability due to accident and Rs. 1 Lakh in case of partial disability.
For more details, the Government of India website: www.jeevansuraksha.gov.in may be visited by interested people.
The scheme has come into effect on 1 June, 2015.
Thus, it is another Yojana initiated by the new Government under PM Modi to fulfil its mission of "Sabka Saath, Sabka Vikas"; if implemented well, it will be another right step in the direction of financial inclusion of all the citizens of India.
PM Jeevan Jyoti Beema Yojana (PJJBY)
PJJBY is a Life Insurance Scheme for the citizens of India; it offers insurance cover for death due to any reason. It is also a new initiative taken by the Modi Government for providing life insurance to the masses on very small amount of premium of just Rs. 330 per annum. The objective of the scheme is to bring the common masses of the country under the cover of life insurance so as to give them and their families a sense of financial security.
The main features of the Yojana are as follows:
The scheme provides one year life insurance cover but is renewable on year to year basis on payment of required yearly premium of Rs. 330.
Benefit under the scheme is: Rs 2 lakh on death of the subscriber due to any reason.
Persons in the age group of 18 to 50 years holding a Savings Bank Account in the participating Banks shall be eligible to subscribe for the Jeevan Jyoti Bima Yojana.
Though a person may join the scheme only up-to the age of 50 years but he/she can avail the risk coverage till 55 years of age subject to payment of required premium.
The scheme will be administered through LIC and other Life Insurance Companies willing to offer the said insurance cover with the required approval of participating Banks.
The premium will be auto-debited from subscriber's account on yearly basis.
For more details, the Government of India website: www.jeevansuraksha.gov.in may be visited by interested people.
The scheme has come into effect on 1 June, 2015.
Therefore, the PMJJBY is also one of the positive steps taken by the new government in its first year in office for providing financial as well as social security to the common people of the country.
Saansad Adarsh Gram Yojana (Saanjhi)
Despite large scale urbanization in last few decades, India still is a country of villages and it is said that the soul of India lives in its villages. But the true fact is the condition of Indian villages are not very good; they are very poor in infrastructure, sanitation, communication, health care and other social and economic indicators.
Therefore, after coming into office, one of the priorities of the new government was the development of villages in a holistic way and to achieve this objective PM Narendra Modi envisioned an scheme or Yojana in the name of Saansad Adarsh Gram Yojana also known as Saanjhi.
The Yojana was formally launched on the birth day of one of independent India's most influential leaders, Lok Nayak Jai Prakash Narayan on 11 October 2014 by PM Narendra Modi.
The scheme proposes to create Adarsh Grams or Model Villages at the national level. The Yojana is being implemented by the Gramin Vikas Mantralaya or Ministry of Rural Development for the overall development of villages in India.
The schemes of things under Saanjhi are as follows:
As the basic unit of development a Gram Panchayat would be chosen.
Each MP would chose and adopt a Gram Panchayat to develop it into a model village.
The criteria of selecting a village is: in plain areas, a village having a population of 3000 to 5000 persons and in hilly and difficult areas, a village having a population of 1000 to 3000 would be adopted.
MP's of Lok Sabha would chose a village panchayat from his/her constituency; MP's of Rajya Sabha would chose a village panchayat from the State from where he or she got elected and Nominated MPs can chose a Gram Panchayat from any district of the country.
In a purely urban constituency where there are no Gram Panchayats, a gram panchayat from the nearby areas may be chosen.
As a preliminary step, the aim of the Yojana is to develop three Model villages by March 2019 among which one would be developed by the year 2016. After that 5 such villages would be chosen so as to develop them by 2024.
Development planning process in the chosen Gram Panchayat would be done by the District Collector of the area with the active help and role played by the concerned MP.
Some of the focus areas of the Saanjhi are as follows:
To increase the pace of development so as to achieve the holistic development of chosen Gram Panchayat.
To improve the quality of life and status of each and every person.
To focus on community participation so as to achieve objectives such as: reducing alcoholism, smoking, drug abuse etc.
To strengthen democracy at the local level by making activities of Gram Panchayats and Gram Sabhas more transparent.
To increase participation of women in the decision making; to hold Mahila Sabhas and Bal Sabhas to discuss the issues related to women and children.
To ensure universal access to education and health care facilities.
To pay attention in the development of infrastructure such as schools, toilets, libraries, health care centers, sports centers etc.
To encourage and create a vibrant society by organizing folk art festivals, cultural fests etc.
Thus, the Yojana envisages holistic development of villages in the country which in-turn would go a long way in the overall development of the country.
Make in India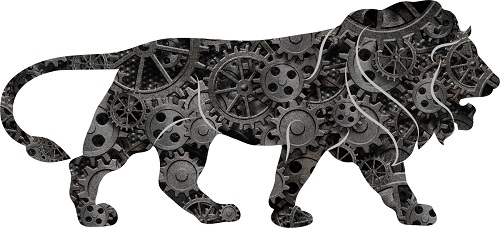 * Image Credit: makeinindia.com
Make in India initiative is PM Modi's one of the most ambitious projects for the development and growth of India. In his Independence Day speech on 15 August 2014 from Lal Kila, he made a pitch for "Make in India" initiative and asked both local and foreign manufacturers to come to India and manufacture their products here.
But the project or initiative took a concrete shape on 25 September 2014 when the PM formally launched the project at Vigyaan Bhavan, New Delhi in the presence of topmost business stalwarts of the country such as Cyrus Mistry, Mukesh Ambani, Azim Premji and Kumar Mangalam Birla etc.
As a nodal agency, the scheme is being implemented by the Ministry of Commerce and Industry and Department of Industrial Policy & Promotion.
The major objectives of this initiative are:
Investment facilitation in the country.
Fostering or promoting innovation.
Skill development in the country.
Protection of Intellectual Property rights.
Building best manufacturing infrastructure.
Creation of jobs.
The initiative focuses mainly on 25 sectors of the economy: Automobiles, aviation, chemicals, IT & BPM, pharmaceuticals, construction, defense manufacturing, electrical machinery, food processing, textiles and garments, ports, leather, media and entertainment, wellness, mining, tourism and hospitality, railways, automobile components, renewable energy, mining, bio-technology, space, thermal power, roads and highways and electronics systems.
The aim is to project India as a manufacturing hub to the outside world. For this purpose various measures have already been taken by the Government such as:
FDI cap in several sectors has been relaxed, for instance: 49% FDI in Defence and 100% in Railways Infrastructure; earlier, only 26% FDI was allowed in Defence whereas no FDI was allowed in railways.
Apart from Defence (49%), Space (74%) and News Media (26%), in rest of the 22 sectors 100% FDI has been allowed.
For industrial licence and tenders, an e-Biz portal is established to provide online services 24×7.
Invest India Cell has been formed with the help of State Governments and FICCI (Federation of Indian Chamber of Commerce and Industries) to act as the first reference point for guiding foreign investors on all aspects of regulatory and policy issues and to assist them in obtaining regulatory clearances.
The services of all Central Ministries and Departments have been linked to a single window IT platform.
Thus, the Make in India initiative is truly a step in positive direction to make India a manufacturing hub of the world and in the words of PM Modi it really is a 'Step of a Lion'.
Digital India
Digital India is a government of India initiative to transform India into 'a digitally empowered society and knowledge economy'. The initiative is another pet project of PM Narendra Modi and the idea is to change India into an electronically empowered economy and to prepare India for a knowledge future
The major goals of the programme are:
To have effective governance in the Country, the plan is to connect all Government departments and the people of India with each other digitally or electronically.
Making all the Government services available to the people electronically so as to reduce paperwork.
Connecting all villages and rural areas of the country through internet networks.
There are three components of Digital India:
Creating Digital infrastructure.
Imparting Digital literacy and
Digital delivery of services.
On 1 July 2015, PM Modi will formally flag off Digital India scheme and will also announce the road map for digitalizing India through related schemes such as Digital Locker, e-education, e-health, e-sign and a national scholarship portal.
The first week of July will be celebrated as 'Digital Week' to create awareness amongst common people about the Digital India project and how they can reap its benefits in coming times.
As a first step, BSNL has already started the work of laying Fibre Optic Network cable across the country for connecting 2, 50,000 gram panchayats through broadband internet. Thus, this ambitious scheme would be very effective in making India a knowledge superpower in the 21st century.