We have become very choosy these days; we want everything perfect, whether it is an object or a relationship. We spend all our time in making relatives perfect, we forget that "People should not be perfect in relationship, relation should be perfect". We all run towards perfection. Instead of seeking perfection, if we understand the concept of acceptance, then it will help our relationships more. In spite of changing yourself, accept the things as it will develop the comfort level and relationships may be bonded with love. We have to accept this truth that we cannot live a happy life without relationships. Every relationship has a place; every relationship is important and valuable in our life.
Long and Short Essay on Relationships in English
Here some long and short Essay on Relationship in English are given into different words limits according to the need and requirement of students.
These useful essays will provide you the basic knowledge of building relations to others. How can one build a healthy and ever-lasting relation with others? Relationship gives joy as people are related to others thoughts and customs.
Love develops and a feeling of security grows in the mind that is very supportive for the life. It fills new energy and enthusiasm.
These Relationship Essay will brush up the mind of the readers and the real understanding of relationship in one's life.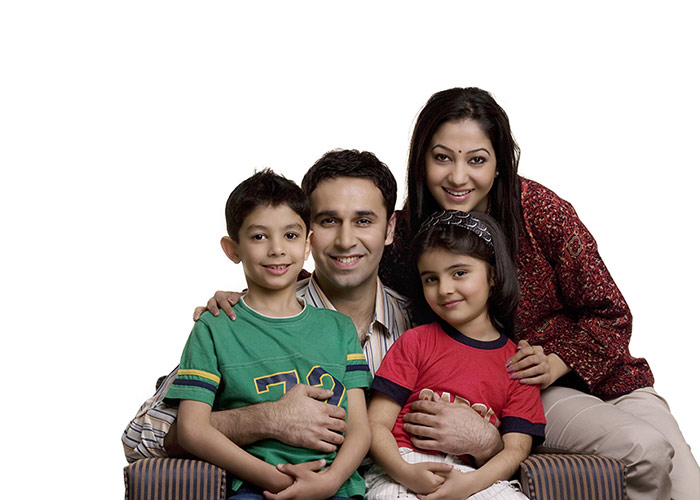 Relationship Essay – 1 (200 Words)
No relationship is perfect; it has to be made perfect. No matter what the relationship is with, it is important to keep it safe. Obviously, every relationship has its own needs and its own problems, so our level of dedication and responsibilities towards them also varies. But to make any relationship healthy one has to work many times. You should know what the person in front expects from you and you should also tell him what this relationship means to you.
Make a note that your partner cannot fulfill all the needs of you or the relationship. If you agree to this, then there will be no scope for unease between you two. If you get happiness from a relationship, then the responsibility of its success also depends on you. Therefore, whether the relationship is between a mother-in-law and son/daughter-in-law or a mother-son or a couple of friends or a married couple, every relationship needs adjustment and compromise.
Adopt your partner with his/her shortcomings. You may have different thoughts, but it does not mean that the one in front is wrong and you are right. Do not impose your point on them. Whenever there is a quarrel, sit and talk together and solve it.
---
Essay on Relationship – 2 (300 Words)
In our entire life, we continue to make some shortcoming in all the past relationships, then sometimes we are angry with ourselves, the moment that we had to enjoy ourselves, we spent that moment in removing their shortcomings, and in changing our own. Some relationships are very fragile. It takes a lot of thought and precaution to maintain them. In fragile relationships, one should not allow lies and deceits. Learn to trust each other. Listen and understand each other's words.
Where there is a chance of confrontation, take silence or sometimes you may have to compromise on small things. Do not make yourself feel small and embarrassed by obeying someone, instead you are giving proof of your sensibility. Do not impose your view-point on anyone, but also listen to him. He may be giving you better advice. Do not try to degrade any person present or not present there, but pay respect to him. By keeping these small things in mind, helps in strengthening the relationship.
Forget the past and play relationships in Present. In relationships, whenever there is a memory of past things, there is a possibility of conflict. Whatever happened for two years or three years is now past, remembering it again and again does not bring harmony in relationships. Do not judge relationships. If we do not judge our relationships, then we can reduce the incidents in the relationship. We all have a lot of habit to judge, instead of understanding we start to judge others and many problems arise due to this. If we do not judge and listen to others, then this will deepen our relationship.
Hence it is apparent that relationship can be built by devotion and dedication. A feeling of love and respect prosper into the individual that makes him honourable in the society.
---
Essay on Relationship – 3 (400 Words)
Introduction
Positive family relationships are considered the most important factor for the overall development and well-being of the child. Healthy family relationships encourage parents to transmit good habits to their children. Our family teaches us specific methods of acting, thinking and emotions. Friends, teachers, playmates, and other allies are relatively temporary influences.
Family relationships play an excellent role in preparing a new generation of life in the community. Healthy family relationships are of the utmost importance for older people. They can feel more comfortable when there is a strong connection between their children and other members.
How to Strengthen Relationship
In today's busy life, people have less time. Due to this, the warmth of the relationship is also getting reduced. People are so busy with themselves nowadays that they do not even realize their social responsibilities. In such a situation, we give you some tips for reinvigorating mutual relationships:
To bring warmth in the relationship, it is necessary to understand each other's needs. Sometimes, for some reason, either of them seems to be ignoring the other. It is important not to allow such feelings to flourish. If you respect your partner's wishes, then your relationship will become stronger.
Confidence gives a strong foundation to any relationship. If you are not becoming better than your partner, then there is less of trust behind it somewhere. Confirm confidence in your partner. Sometimes it seems that the nature of the partner is changing, but it can also be just by circumstance.
Every man has a different nature. This difference gives a different identity to an individual from the others. In such a situation sometimes there is a situation of contradiction among themselves about the perspective of certain things. Try to identify your partner with such a trait.
Spend a few moments with your busy schedule at least once a day. Share things become a partner of each other's problems. Put aside all the problems and problems on that day. Go for outing or picnic at least once a month.
Understand responsibility
Often we stop prioritizing family life due to business in the life which creates discord. Pay equal attention to your family responsibilities. Keep an eye on your children's studies and home needs.
Conclusion
Apart from family relationships, other factors that contribute to socialization and overall development are educational institutions, peer groups, work groups and various social media. Relating to these groups a person can form relations with other people of the world and can develop his knowledge and experience more.
---
Essay on Relationship – 4 (500 Words)
Introduction
Today's society is moving towards materialism due to which the importance of human relations is being decreased day by day. Selfishness is seen in all relations. Nowadays no one pay respect and takes proper care of the elder people in the houses, they have become a decorative item in the houses. All the people are running away to join with the fast life of today, so that no one has time to know each other's happiness and sorrows.
Materialism and pretentiousness has alienated the elders and children of the house. It has failed to understand today's generation of human relationships. Man has lost his natural form due to the decrease in the importance of relationships in the society. In today's modern changing environment, people have also changed the importance of relationships.
Value of Relationship
Definitions of relationships have changed in the changing environment, but the importance of relationships remains the same today. The only formula to keep the relationship evergreen in every situation is to give proper respect to every relationship. The relationship has become like that product of China is cheap but it is not known how durable it is.
In the present times, the importance of relationship has changed so much that any person, whether due to his busyness or his personal selfishness, is carrying it instead of fulfilling the relationship.
If we look at our ancient civilization, then the relationship was very important, not only the actual relationship, but also in the village or city itself, relationships were formed automatically which people used to play without discrimination.
There are many types of relationships too, such as parents, brothers, sisters, husbands, grand-parents and many such relationships that we are carrying on with him or her today. We also see many such relationships which are much stronger than these relationships and give strength to every relationship.
Humanity relationships do not need any ability and at any time, it is only kept at the level of your intellect that you and we are really the same (human) or someone else, who is not giving importance to human being either.
In today's era relationships are easy to make but difficult to maintain. Therefore, understand the importance of relationships, get time for these sweet relationships and spend time with your loved ones. The time you spend with your loved ones will give you happiness that you will not find anywhere in the world.
Conclusion
Today, this changing environment has changed the meaning of relationship; nowadays people are playing the relationship only through social media. But there is still time to be careful that it should not be missed. Many people have started trying the relationship. They wish to know if their brother or friend loves him or not. He tries it in many ways, but even if he passes every test, you postpone it by saying that I was just watching. It also happened. Are relationships no longer built on trust, is this all left in our relationship?
---
Essay on Relationship – 5 (600 Words)
Introduction
With the birth of a child, it gets tied up in many relationships and keeps many relationships like mother-father, siblings, and grandparents. Family is formed by the fabric of relationships. Many families form a society and many societies form the country, carrying on the tradition of harmonious relationships. The basis of all relationships is sensation, that is, a mixed form of affliction and pain, which makes every human being filled with the feelings of joy and zeal.
Blood-related relationships are automatically associated with humans as soon as they are born. But some relationships make their existence felt over time. Be it a friend or a neighbor, a classmate, or a co-worker, then there is a relationship between the teacher and the students. All emotions flow into the stream of relationships and mutual love.
Importance of Relationships
This stream of belongingness makes the life of human beings strong and intact, otherwise it is not possible for a human being to survive alone. The beautiful relationship is the connotation of human relationship. In the human world, feeling of connection with each other is a relationship; just its name is different.
Like a tree, relationships also require compost, tolerance and self-composting water. But in today's modern style, precious relationships are being left behind in a fast running life. The definition of relationships has changed for people advocating 'To Be Practical'. Neither father nor brother has become more important than money for them.
Psychologist Mathieu Sexton says, "There is a human tendency that human beings keep and nurture relationships and generations in their mind". Such negative memories add stress. Stress secretes hormones called 'Cartisol' in the body, which reduces the ability of our immune system. As a result, man suffers from many diseases.
The youth should especially avoid such relationships which are built on the basis of feelings of loneliness and selfishness, because such relationships also lead to frustration along with grief and stress. Swami Vivekananda has said that: "It is not necessary to have more relationships in life, but it is necessary to have life in relationships."
It is not possible to mention the relationship and not talk about husband-wife relationship, because this relationship is the basis of the sweetness of the whole family. Only the sweetness and sourness of this relationship affect the children. Many a times it happens that small senselessness makes the relationship astringent. But if you are caught by love and faith, then it stays with you throughout your life.
Many times, mutual relations get destroyed in the face of anger due to slight differences and false pride and ego. Some of us stop talking to our relatives due to high expectations from the relationship and imprudence. Due to which the distances increase so much that our own we merge into the most distant sky stars that we cannot bring them to the ground even after wishing and nothing comes out except regret.
Somebody has rightly said: "If you want to maintain a life-long relationship with someone, then you should build a cemetery in your heart where the mistakes of life can be buried."
Conclusion
Any relationship is successful only by mutual love with mutual understanding and selfless feelings. If the mutual harmony in the relationship is like a non-lasting feeling, then even a short life becomes long. If the relationship of humanity is prosperous, then the atmosphere of peace and brotherhood will start smelling in the country. The sweetness of trust and belonging can keep the importance of relationships alive even today. Otherwise, we will lose all relationships one day thinking that if they do not remember me, then why I should do it, due to our misunderstanding and misconceptions.
---
Relationships values a lot in our life. They help us to grow well, increase our awareness, improve our talents and so many activities necessary to live healthy and happy life. They play essential roles in every turn of the life.
Here we have provided variety of essay on relationships like mother, friends, father, teacher, etc. You can select any relationships essay according to your choice and requirements to easily get participated in the competition of essay writing. So students, you are at right place, it is the best time to impress your parents and teachers using such type of relationships essays.