We have provided here variety of farewell speech for colleagues leaving the place, position or person. These colleague farewell speech can be given by any student, teacher or person working at any position in the offices or institutes to their colleagues leaving them. You can select any of the given farewell speeches for your colleagues according to need to speech on the farewell party.
Colleague Farewell Speech
Colleague Farewell Speech 1
Good evening everyone. As we all know that we have collected here to give a nice farewell party to Mr… He is my one of the best colleagues, going to join another company in the abroad by leaving us today. It is not an easy moment for me to give a farewell speech here for my best colleague. It is very tough task to give farewell to any near and dear ones. Mr. … is my best colleague for many years. We have spent many useful moments together which would be in my mind forever. He is going abroad by leaving us and his country t make his career better. I never believed that he is going when I heard first time however later I knew that it is true.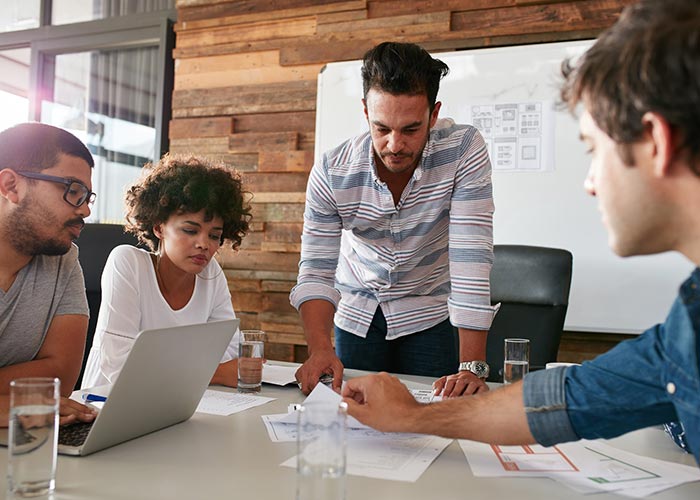 My dear friends, you cannot believe that how the painful moment was for me when I heard this message. I still remember that he was used to say me, he is very ambitious and want to go abroad to make his career bright. Going abroad is my colleague's ambition and I would like to see off him very happily, not by having tears in my eyes. I promise him that he would be in my heart forever and request him to not forget us also. My best wishes are always with you, go ahead and try your knowledge in another area.
You have got a new chance in your life to change your way and style of life. Very few people get this chance like you. We are ready to give you support whatever you need at any point. We are very happy and feel very proud having such a nice colleague going to abroad like you. I believe you and your hard works and commitment towards hard work which will really lead you towards your goal. You have all the necessary traits and important personal characteristics as well as professional skills. You know well how to manage difficult tasks in competitive environment and solve problems effectively in efficient manner.
I like your quality of communicating positively to all them having negative points of view. You taught us to stand strong in the difficult situations. I would like to say a big thank you my dear friend to give us your nice friendship, kindness and all the support for many years. We have spent together many good and bad moments however all have given us new experiences. You have nice and responsible position in this company. You have contributed a lot to this company through your hard work and dedication to your project. You have taught us that working in the happy environment brings more positive result. However who will make the working environment happy after you, we will really miss you a lot. Our well wishes are always with you for your health, wealth, and success. Thank you again for everything.
Thank you all.
Colleague Farewell Speech 2
Welcome to everyone at this special occasion however a bitter-sweet occasion. We are gathered here to give a farewell party to one of our colleagues working here with us. It is the time to say him a nice goodbye. However, it is very sad moment for all of us to give him a farewell. I would like to share with you all some nice moments spent with him in this college. His valuable contributions to this college is not hidden to all of us. He is like an open book to us, having nice habits and character. He has given the college routine a shape and going now by leaving us all. He is the person who has followed all the etiquette in his life and taught us too. He and his works are unforgettable to us for whole life. He is my nice colleague, we have spent many great years together in this college however now we are getting separated.
He joined this college 10 years ago however, it never known to us that how this big time has passed with him happily. He was like a pillar in this college who always helped us and college authority with his strategic suggestions. We should say him a rock who has made able various students to get higher level success. He was like the maker of future to the students. He will be missed by us and students forever. Of-course he has been a part of the lifeblood of this college.
Nobody can take place after him in this college, his place would be empty without him. We should promise in front of him today to lead this college as his successor and try to manage all the functions of college according to his extraordinary high standards. We can never forget his nice meeting in the sports-ground after the college time. We were generally used to play badminton in the spare time daily after the college time. It is my gratefulness to admire him about his activeness and good energy level in the ground in such an old age. Although, today we are saying him goodbye as we cannot hold the time, it goes on its own and we have to follow it only. I would like to wish him all the very best for the rest of life.
Thank You all.
Colleague Farewell Speech 3
Good evening to everyone. We are here in the farewell party of my dearest colleagues who is leaving the office and all of us too. As we all know that Mr. …, who is working in the Sales Department in our office. He is our one of the best colleague. He has been an outstanding employee of the office from the date he joined the office. It is very sad to say that he is going today to join another office and we are giving him farewell party today. It is his fortune that he got new opportunity to move out of the city and join a big company however it is our misfortune that we are missing a nice colleague forever. Being the head of sales department and first of all his colleague, I would like to say here something about him.
I still remember that he joined the office as junior of mine in the sales department however his hard work and commitment towards his duty made him possible to get senior post very soon in just few months after the joining. At the time of his joining, the HR department was in little hesitation to hire him because of the lack of proper experience, however he made everyone happy due to his high level potential. He never given us an opportunity to say something bad or wrong about him. His all the contributions to the office is very clear to everyone which we can never ignore. He has greatly contributed to the sales department by improving the function of sales department.
He has made the functioning more organized and less challenging by implementing more strategic plans which we generally thought impossible to implement. His all the hard works helped us and company to move ahead in the more competitive market. Mr. …, we really will miss you very much especially for the reason when you entered a room and made us laugh daily. We can never forget your heartily dedication to your job and positive changes you made in the company. It is very difficult for us to give farewell to you and replace you with another colleague, however what we can do, we will have to follow the company norms as usual. On behalf of everyone, I wish you good luck and hope to see you as shining star.
Thank You
---
Colleague Farewell Speech 4
Good evening to everyone gathered here in the farewell party of mine. I would like to say a big thank to all of you for giving me a wonderful farewell party today. My dear colleagues, as we all know that nothing is touching to heart than to learn someone. I was so much valued by all of you here in my full term of office. I am leaving today this office and most importantly my all nice colleagues which is very painful. I can not express my sorrow of leaving to all of you. You have made me so special and given me a place in your heart, really I can never forget.
I still remember all the jokes which we made together in the office and way to home. My dear colleagues, this is the place where I become so much experienced and able to move another place to go ahead in the life. I think that I do not made any contribution to this office however itself it has contributed a lot in my life by making me the person I am today. The whole duration I have worked here had given me something, it learned everything what I needed and gave me more than I required. It was really a wonderful job for me which has prepared me enough for my future.
I would like to say thank you all to give me respect, love and care for whole duration I have spent here in this office. I also would like to say thank to this organization to offer me nice job, post and most importantly the needed space to grow and allowing me to take my own decisions in the projects. I have learned here a lot from my own mistakes and developed a strong faith in myself. All the guidance I get here would be with me in my life. Joining and leaving are the regular phenomenon of everyone's life which we must have to follow to go ahead for the betterment of the individual, society and country. Again a big thank to this company for everything it has given to me.
Thank you everyone!
Related Information:
How to Write and Deliver a Farewell Speech
Farewell Speech for College Students
Farewell Speech by Students on Farewell Party