We have provided below some nice farewell speech for students studying in school. We have properly categorized the farewell speech for school students to be given by the teachers, principals, students themselves and their juniors in the school. These students farewell speech can be given to students whenever they left the college after completing their study. You can select any of the given farewell speeches for the students in school according to your need and requirement to speech on the farewell party.
Farewell Speech for Outgoing Students in School on Farewell Party
Following are some best farewell speeches for students to deliver speech in school on the farewell party, so go ahead and chose anyone best for you as per your need:
Farewell Speech for Students by Teacher – Speech 1
Good morning to the respected Principal sir, Vice-Principal sir, my colleagues and dear students. It is a very special day when we are giving farewell party to our students of class 12th standard of batch 2015.
Today on 15th of March we have gathered here in huge number to bid farewell to the group of young students after spending almost 12 years in this school. They have been waiting for many years to go outside and join the college, and see, finally the day has come here to break their long time wait and leave the school's portals in order to give them chance to step into a new world of college.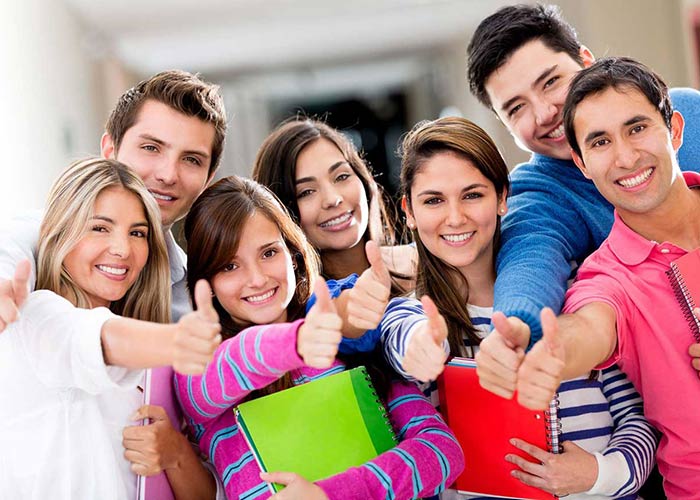 As being a class teacher of the class 12th standard students, I would like to say something about them what I have been felt about them in such a long period of 12 years. Really they deserve admire from me
as they all are gentlemen. My dear students, it took twelve long years of us and you in shaping you for your bright future. At a time teacher also learn many things together with his students. So I did the same too, I saw my own growing childhood in you. In order to grow and shape a student, both students and teachers have to effort and battle together by the same force.
Students become the subject of teacher's actions, target of teacher's thoughts and compliment of teacher's endeavors. It is true that you have been taught by us however it is also true that we too have learnt so much from all of you. It was a long journey however spent very quickly just because of your will to do something better in future. This school has seen your childhood and adolescence, and now you are continuing to enter into your Adulthood of life stage. It was very tough task for us to deal with you in your childhood however became a while easy into your adulthood. What we did (whether good or bad) was the process to shape you all for future and make a good human being for the country.
It's all was our responsibility; sometimes we loved and care you and sometimes loaded you with hard tasks. My dear students, it is my advice to you all that, do not look back by standing at the threshold of this school. Just look forward and go ahead to see the world, our well wishes are always with you. The world needs more intelligent youngsters like you my son. Success will be on your way, just keep something in your mind that be always right in your actions and never forget that truth always wins. Use your power to make others happy and not sad. Never surrender to any bad situation and keep strong belief in yourself. Go and earn name, fame and money and come back to me to tell us your success stories. I would like to share you some inspirational lines well said by the Swami Vivekananda:
"Take up one idea. Make that one idea your life–think of it, dream of it, live on that idea. Let the brain, muscles, nerves, every part of your body, be full of that idea, and just leave every other idea alone. This is the way to success."
Thank you.
Farewell Speech for Students by Principal – Speech 2
Good afternoon to the respected teachers and my lovely students. We are here to give a farewell party to my brilliant students of class 12th standard. Welcome you all for your nice coming in the farewell party today on 16th of March. I would like to say something about my dear students in my own words. Students become the most important asset of the school, without them schools and teachers are nothing. However, it is also true that a student is nothing or incomplete without a good teacher. So, both are equally responsible for each others significance. We cannot say that only teachers play great role in the students life alone, however; students also play great role in making the value and importance of teachers. Both needs equal participation in shaping the students career.
A good student can do nothing in the absence of a good teacher and a teacher feels bad luck when hi/she does not get a good student. It is teacher's responsibility that he/she has to bring a student on the right track however, it is also the responsibility of a student to follow his/her teacher orders to be on the right track. They need to support each other in the school equally. Our students are very disciplined, well mannered, punctual and well responsive. They have well contributed to this school for years by helping the staff, organizing committee and other members of the school. In the last five years, our school has developed a lot and got an enviable reputation at district level for offering best education. All have been possible just because of my nice students and hard working teachers.
The district level victory by the students of class 12th standard in the basketball inter-school competition was really surprised for me. I wish my students go ahead more than before and spread the name of this school and their parents. After many years of hard struggle of the students, now the time has come to see them off so that they can see the world by completing their college life. My dear students, according to my experience, you will have to face more hard challenges than before in your later life. However, never get fed up and continue to go ahead having strong confidence and belief in you. It is your belief, courage, patience and hard work which will surely lead you ahead and give you a bright future. My good wishes are always with you and I wish you all the best. I have a nice line for you that is well said by the Albert Einstein:
"Try not to become a person of success, but rather try to become a person of value."
Thank you very much.
Farewell Speech for Students by Junior – Speech 3
Good morning to the excellencies, honorable Principal sir, respected teachers, my seniors and my dear friends. I would like to speech on the farewell party of my seniors on behalf of all the students of my class. Today is the farewell party of our seniors of class 12th standard. We enjoyed together very much in the playground, library and lab room of this prestigious school for many years. We come from different backgrounds however look same in the school as we wear same uniform. We all have different feelings and attitudes however we develop good traits in the school together with our seniors.
Whenever we are punished regarding our home work or other class works, we always get help from our seniors. They always become ready to help us in any condition. They helped us a lot during our football match competition and quiz competition. Whenever I think over all the past memories with my seniors, I get overwhelmed and think that I also has been a senior of my juniors and me too have to owe the same responsibilities to become a good senior.
My respected seniors, today you are taking off from the school life and going to enter the college life to widen your career for the bright future. There is no any doubt in your success, I wish you all the best. It is difficult for us to say goodbye to you. I request you all that please never forget us, we always need you and your assistance in the future. I have some inspiring lines for you said by the Mahatma Gandhi:
"Live as if you were to die tomorrow. Learn as if you were to live forever."
Thank You
---
Farewell Speech by Students on Farewell Party – Speech 4
Good evening to the respected Principal sir, teachers, mam, sweet juniors and my dear colleagues. I would like to speech on our farewell party on behalf of my class. Today is our farewell party and it is the last day of us in the school. We really enjoyed a lot in this school from the date we took admission till date. We have completed our 12th standard here and now need to go to get admission in the college to have some professional degree and make our career. We can never forget all the supports and care given by our respected teachers. We will always remember all the etiquette taught by our teachers and mam.
We joined the school many years back however it seems that it was yesterday and the time of departure has come very soon. The education environment of this school is very strict, cool and motivational. We liked it very much. We got many experiences together with the good education. I would like to share some funny moments with you. I was very mischievous in my childhood and generally used to tease my friends in the class room. However my all the bad behaviors got changed into the good one just because of my class teacher's nice way teaching. I am very grateful to my all teachers who really made me a good students.
I still remember all the happy and bad moments with the friends like loud laughing, silly jokes, reading novels, eating other's lunch boxes, running on the roads, competitions on stairs, making fun of friends and so many. All such memories are valuable for me and will be in my heart. School was like our second home where we shaped for our future. I do not know that whether I will meet my friends in future or not but sure to get connected with them through social media websites like Facebook, email, twitter, LinkedIn, skype, and Google plus, etc.
I would like to say thank to the teachers for everything and my all the friends and juniors for their love and friendship. I also would like to say sorry for my all the bad behaviors. I wish all the best to the juniors and my dear friends.
Thanks you all.
---
Farewell Speech for Class 10th Students – Speech 5
A very good morning to all present here!
I am feeling a bit nervous today and I know you all are feeling the same. I vividly remember the days when your parents and guardians left you at the entrance gate of this school and your small feet stepped into a new place.
You all held the hands of the teachers to take your first small steps into the school. You cried, irritated, ran here and there in all directions except your classroom. You all took few days to adjust and few months to like your teachers but I am sure that today your teacher, classrooms, playground and the entire school might have become the most special thing for you.
Sometimes you were depressed, sometimes you were not happy, sometimes you were playful and sometimes you were studious but your teachers have always tried their best to make you feel good and comfortable. So, this is the time when you should feel and express gratitude towards your teachers who are your Guru and mentors and your second parents.
Being the principal, I have always tried my best to build up confidence in you and to nurture you properly. Through this morning assembly, I have always motivated you to pray for yourself, your family friends, and your nation and for your examinations. I am sure that you are taking the treasure of knowledge along with you in your head and heart today from this temple of learning.
It is the time when you should leave your childhood behind as you are entering into a new world to furnace your own paths. I am sure that these school days will be the most memorable days of your life. I take pride in saying that I have offered you the best mentors, friends, education and environment. It is not only mine efforts but it's a collective effort of all the staff to shape you guys to play a significant role in our society.
Teachers have always tried their best to teach you lessons beyond the four walls of the classroom so that you all can get innumerable opportunities for the overall development of your personality. Thanks to all the teachers who have strived hard to make the students feel proud today to call themselves as the products of ____ team.
I wish when you will reach the zenith of your career, you will never forget your roots, family and your extended family- your school!
We will always be waiting to hear the story of your success.
May you all farewell in your career and accomplish all your dreams that you are looking forward to.
May God bless you with prosperity, health, love and strength. We will miss you all a lot.
Thank You!
---
Farewell Speech for Class 12th Students – Speech 6
Very Good Morning to the respected Principal Ma'am, Vice Principal, my Colleagues, lovely Students and most important of all our today's special guests – 12th standard students. I welcome you all to this farewell ceremony.
Today is 28th May, the day of wishing farewell to our higher secondary students and I am standing in front of you to deliver this farewell speech in the honor of those who have successfully completed their 12th grade. Congratulations on completing this part of your journey with beautiful memories, hard tasks and great accomplishments. It has been a pleasure meeting and teaching this friendly batch.
It's a bittersweet moment as this is the last time we are gathered together. I am at the end of the bridge that took me many sweats and tears but also a joy! Today, I am really proud of being a part of your achievements over the years in curricular and extracurricular activities. During this tenure, you laughed and cried attended school functions and bunked classes. I am sure that you all are going to miss all this.
Thank you all for the hilarious laughter and unforgettable memories that you shared with us. I wish you all happy, adventurous, amazing experiences and new friendships in the future journey of your life. If we have ever been harsh or rude to you that never meant that we hated you. Instead, we always wanted to build a strong foundation for your next level. Through our endeavors, we always wanted you all to achieve a greater milestone in your lives while keeping your honor and dignity intact.
School is where you make your first best friends and now you all are going to different schools and colleges for higher studies. Make sure that you all stay in touch. From nursery till 12th, your phenomenal teachers have showered treasures of knowledge on you all. They were like your parents at the school. They all deserve a humongous thank you!
This is a really tough day for me when we have to say a final goodbye to all of you but I am sure that distance and time won't make us apart. Whenever you need any kind of assistance we are always there for you to help you. Whatever you do in your life, make sure you are good and kind to the people around you. Be optimistic in whatever you do!
At this point in time, I want you to always see yourself as good ambassadors of this temple of education. On the behalf of the entire school, I bid you farewell and wish you all the best in your future life.
I wish you all a very bright and prosperous future ahead. God bless you and never hesitate to come back to us in case you need our guidance and support.
Thank you very much!
---
Farewell Speech for Students Leaving Primary School – Speech 7
A very good morning to all present here!
Since you are going to leave the four walls of our school, as your mentors, we thought it important to give you all a splendid gift of memories in the form of a farewell party. And I am sure you all are elated seeing this nice set up being done just for you all – our adorable students!
Few years back, you all came to this prestigious learning institute as little, charming and enthusiastic students and now you're leaving as matured teenagers who are willing to take and face any kind of real-world challenge.
This is the time for you when you will choose your lifetime career to make your own identity in this world. This is the time when you have to get serious about your life and your professional studies.
When I see you today in this hall, I see the leaders of tomorrow who will bring a great sense of satisfaction to the world. All these years with you guys have been really aspiring, creative for us. You gave us tough time but at the same time, you provided us with joyful memories that we will cherish forever. Some of you trusted us and shared your academic or personal problems with us. We used to feel really happy to see your trust in us and we have always tried hard to guide and assist you in the best possible way so that you can resolve your problems fearlessly.
Undoubtedly, your batch has been very lucky because you were taught by the expert and best teachers so it's high time that we should thank all the teachers for their remarkable endeavors', to make you guys perform well in your examinations.
Being your principal, my children, let me tell you today that the life ahead is going to be full of challenges but I am sure that you all will fight with these difficulties and challenges and will shine brighter. Be yourself, whatever the circumstances will be. Watch the company you will have. Choose your friends wisely and be patient while doing all your tasks. Last but not the least; don't be scared of doing hard work. Hard work is the only thing that can help you in achieving success in your life.
I want to see you all as independent, strong, prosperous and empowered citizens of the nation. I see the potential in all of you and I believe that you will make your dreams come true
Everything that has a beginning must have an end; a few years back you started your journey at_____ school which has come to an end. It's really tough for us to say GOODBYE to you all but we have no choice but to bid you farewell. Wish you all the very best of luck in your future. Where ever you go make sure that you carry your values and morals along with you.
Thank you so much!
---
Best Farewell Speech for Outgoing Students by Teacher – Speech 8
Good morning to Respected Principal, my wonderful Colleagues, Students and our adorable outgoing students.
I am feeling really honored while delivering this farewell speech on this auspicious day when our students have completed their schooling.
Firstly, on the behalf of the entire faculty, I wish you all, best of luck in your future. Secondly, as your class teacher, I am extremely proud to say that this was the best batch that I had. You all had been very mischievous and horrible but at the same time, you showed remarkable performance in your studies. Another thing that I want to say is that this is a turning point in your life. You'll be entering into the new world of professional studies where challenges are waiting for you. I strongly believe that you all will excel and we'll face all the difficulties and challenges in a positive way. At any point in time if you feel that you need any help from us, don't hesitate. We are always here for you. We will be glad to assist you.
There was a time when we used to be little harsh with you but it doesn't mean that we hate you. If we ever scolded you it was just to make you guys ready for bigger challenges of your life and to make you a better person. Its only because of you people that we being your teachers got the privilege to enjoy our golden school days again by being a part of your secrets, jokes and pranks.
Thank you to children for maintaining a decent relationship with your teachers, junior students, management and even among yourselves. You are setting an example for your juniors and incoming students to follow and get inspiration from.
My dear students, you have achieved a lot in your life but remember there is a lot more to come and I am sure that you all are capable enough to face all the odds. I pray to God that you all excel in your fields and do justice to your professional lives. You all are going to enter a new phase of your life. Some will pursue their studies within India and some will go abroad. Wherever you are, our blessings are always with you. Make sure that you not only enjoy your graduation life but also concentrate on studies. Last but not the least, be a good human being! Be capable enough to serve your parents and your nation. Go and show the world what you can do!
On the behalf of our whole school, I bid farewell to all our dear students. Best of luck for your bright future and God bless you all!
Thank you so much for listening to me patiently.
Related Information:
How to Write and Deliver a Farewell Speech
Farewell Speech for College Students
Farewell Speech by Students on Farewell Party