We have provided below variety of speech on travel and tourism in India for the students under various words limit according to their need and requirement. All the travel and tourism speech are written using very easy words in simple sentences especially for the students. They can select any speech given below according to their class. Using such speeches, they can easily participate in the speech recitation program at any event celebration in their school without hesitation.
Speech on Travel and Tourism
Travel and Tourism Speech 1
Good morning to the excellencies, respected Principle sir, vice-principle sir, teachers, madams, and my dear friends. At this occasion, I would like to speech on the topic of travel and tourism in India. As we all know that our country is one of the oldest countries of the world. It is full of attractive historical places, heritage sites, charming tourism places including mysterious places in various Indian cities which make India famous for travel and tourism all over the world. People from all across the world come to see beautiful places in India and love to travel here. They go back to their country and write stories in their own words about the historical places of India. They praise about Indian heritage sites in their own country and enhance tourism to India.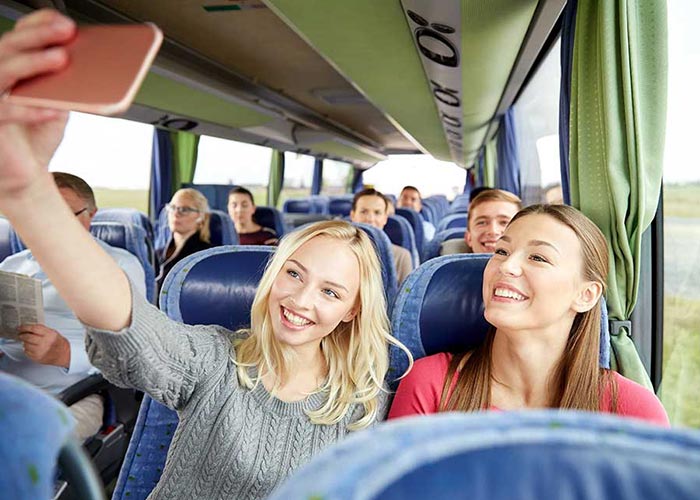 From the architectural and cultural point of view, India is one of the most famous countries all over the world. Here is the variety in clothing, food, culture, tradition, language, living status, etc because of the presence of many religions all over the country. So, people become more interested to travel India more than once in their life time. India is the right place for the historical and peaceful scenery visits. India is most populated and and multicultural country however famous for unity in diversity. India is the motherland of the worldwide famous legends such as Mahatma Ghandi, Gautama Buddha, Rani Lakshmibai, Ratan Tata and so many. India is the country having well developed cities, heritages, monuments, and other sight seeings such as Taj Mahal, Great Indian Himalayas, Bengal Tiger, etc which are considered as the icons of India tourism.
There are many famous beaches in the Goa and Kerala (having long sea line) for the people who prefer to beach or sun tourism in India. People who love to see the strange things in India can go to visit Khajuraho temples having magnificent arts of the early medieval period telling the history of India. Variety of interesting and entertaining seasonal fairs, festivals and events celebrations are held regularly in India which really win people's heart. People who visit India once in their life really feel the spirit of India.
Thank You
Travel and Tourism Speech 2
Avery good morning to the excellencies, respected Principle sir, vice-principle sir, teachers, madams, and my dear colleagues. My name is … and I study in class … standard. I would like to speech on travel and tourism in India on this occasion. India is the most famous country all through the world for the travel and tourism because of the availability of many religious lifestyles here. Our country is full of heritage sites, historical monuments, beautiful sight-seeings, etc which makes India a best tourism place. Tourism to India is the economical source for the country and many lives depends on this. Because of the technological advancements everywhere, tourism has been very easy to any country. People are interacting to a great extent with the natural and historical sight seeings in India.
Because of the technological improvement all over the world, tourism is becoming one of the fastest growing industries worldwide. It benefits a lot in many ways however, sometimes big challenges affect various resources of the country such as economic, environmental, socio-cultural, and educational. It positively affects the economic growth and development of the country including various industries especially healthy tourism industry like accommodation, transportation, arts, entertainment, wildlife, etc. Tourism in our country is the source of new jobs to many people and revenue to the country. It also improves the living standard of many local people especially in the heavily visited tourist destinations. The prices of the basic commodities get increased during more traffic by the local people for the visiting tourists.
People from the developed country go for tour in the developing country however people from developing country cannot go for tour in the developed country because of the low economy status. Tourism in the developing countries may be high because of the low cost tour and travel package. However, together with the various positive effects of the tourism in the country, there are various negative effects also. Tourism in the country first affect the environment of the surrounding areas in tourists destinations because of the collection of huge amounts of garbage materials such as bottles, plastic wastes, food materials, etc. It affects the life style of both fauna and flora.
It also arise the issue of safety and security of the tourists at all the tourist destinations in the country. To attract tourists from abroad, the government of the country needs to invest some money in making tourist destinations attractive, safe and secure for the tourists. It also needs some professional guides in order to correctly guide tourists of other countries. Tourist destinations also need some advancements of facilities such as availability of proper environment, luxurious hotels, car service, 24 hrs electricity, clean water supply, etc in order to attract more tourists and difficulty free travel and living. Now-a-days, the risk of criminal activities is increasing such as kidnapping, bomb blast, and other acts of terrorism at the crowded places, thus the tourism needs tight security .
Thank You
Travel and Tourism Speech 3
Good morning to everyone. My name is…, I study in class… standard. I would like to speech on the topic of travel and tourism in India. Tourism is very important source of the economy in the country. However it needs investment first in order to make the tourist destinations clean, more attractive, safe, and secure for the tourists safety purpose. If we analyze the level of tourism in the country the question arises that what we do to promote tourism in our country. Do we maintain proper cleanliness and hygiene in all the villages, towns and cities of the country. It needs proper cleanliness, safety and maintenance of the tourists destinations in the country in order to promote the tourism. Only being full of historical monuments, heritages, etc do not attract tourists. Tourists see cleanliness, safety and security of the tourists destinations of any country.
Our country is worldwide famous for having attractive tourist destinations. People from all over the world come every year in a huge crowd to see the various sight-seeings. There are many big cities in India having very attractive world-class skyscrapers. Our country is the home to beautiful Taj Mahal, excellent gateway to the Himalayas, Royal Bengal Tiger, Lotus Temple, Kashi Vishwanath Temple, India Gate, Red Fort of Delhi, Fatehpur Sikri, Agra Fort, Humayun's Tomb, Qutb Minar, Harmandir Sahib, Amer Fort, Akshardham, Hawa Mahal, City Palace Jaipur, Gateway of India, Mysore Palace, Meenakshi Amman Temple, Golkonda, Jama Masjid Delhi, Lodi Gardens, Siddhivinayak Temple Mumbai, Mahabodhi Temple, Gurudwara Bangla Sahib, Charminar, Lake Palace, Jantar Mantar, City Palace Udaipur, Dal Lake, Falaknuma Palace, Venkateswara Temple Tirumala, and many more.
Other tourist destinations in India are Srinagar, Shimla, Goa, Coorg, Ooty, Darjeeling, Varanasi, Mahabaleshwar, Pune, Gangtok, Imphal, Kajiranga, Kashmir, Kanyakumari, Kerala, Ajanta Ellora, Leh/Ladakh, etc. However, there are lot to be done in order to improve the prospects of tourism in India to attract more tourists to give foreign tourists a memorable experience like never before anywhere else in the world.
People from upper class Indian society generally like to spend holidays in London, New York or other swish countries however people from middle class society always enjoy tourists destinations in their own country. Our country is highly targeted as the tourist place by the people all over the world in spite of many problems that's why travel and tourism in India needs to be promoted more.
Thank You
---
Travel and Tourism Speech 4
Good morning to the respected Principal sir, teachers and my dear colleagues. My name is…, and I study in class…th standard. I would like to speech today at this occasion on the topic of travel and tourism in India. As we all know that India is one of the most famous countries all over the world for its unique tour and travel destinations. Tourism in any country plays great role in the economic growth and development of a country. If we see the tourism in India, it is the second largest earning source of India through the foreign exchange by foreign tourists. A great percentage of people's lives is based on only tourism itself because the tourism industry in India has employed a large number of people of both category, skilled and unskilled. Tourism in any country promotes its national integration and international brotherhood.
Our country is naturally and culturally endowed with the lots of beautiful and attractive places which have fascinated worldwide people from all over the world. Our country is one of the rich countries having heritages, historical monuments, forts, beaches, religious places, hill stations, etc attracting tourists from corner of the world. India is known for its unity in diversity which enriches it with people of many cultures, traditions and religions which is the big reason of nice tourism here. Because of being rich with people of many religions and languages, our country is full of diversity in handicraft, folk dances, fairs, festivals, music, classical dance, dress, eating habits, living style, languages, etc which gives rise to the will or desire in the heart of worldwide people to see India.
Now-a-days, the tourism in India is highly promoted by the Departments of Tourism by the help of many Bollywood actors on international and domestic level. All the measures for promoting the tourism and tourists traffic in the country are recommended by the Tourism Advisory Board. Indian tourism is highly affected by the terrorism, insecurity and pollution in the country however, sincere efforts by the government of India are continued in order to develop the Indian tourism industry. It is one of the fastest growing industries and plays great role in the country's economic development. Our country is a popular country for the tourist destinations all through the Asia where a big crowd of people come every year in spite of many problems. Our country is naturally bounded in its all four sides (one by the Himalaya, and other three sides by the Arabian sea, Bay of Bengal and Indian Ocean) offering wide range of sight-seeings.
The availability of many diverse geographical scenes, places, things and celebrations in India have delighted the tourists for years such as monuments, museums, forts, sanctuaries, religious places, palaces, handicrafts, fairs, festivals, classical and folk dances, music, languages, Agra, Jaipur, Jhansi, Nalanda, Mysore, Hyderabad, Mahabaleshwar, Delhi, Aurangabad, Ujjain, Shirdi, Hardwar, Varanasi, Puri, Allahabad, Amritsar, Ajmer, Vaishno Devi, Badrinath, Rameshwaram, Kedarnath, Srinagar, Manali, Kullu, Dehradun, Darjeeling, Nainital, Ooty, Shimla, Kashmir etc.
Variety of interesting activities such as water sports, sailing, scuba diving, rafting, skiing, mountaineering, houseboats, winter sports, etc are promoting the tourism in India. In order to encourage people, a tourism campaign named as 'Incredible India' was started by the Indian Tourism Development Corporation (ITDC) in in 2005. Tourists places in India has also been divided under sections like spiritual tourism,' 'ecotourism', 'spa tourism', and 'adventure tourism' in order to encourage tourism and better growth in India.
Pollution in India has hit the Indian tourism industry to a great extent for example, effluents from the Mathura Refinery is affecting the marbles of Taj Mahal in Agra because of the negligence of concerned authorities. Another example is, beautiful beaches in India is altering gradually into the dumping grounds of garbage and wastes left by the tourists. So, it needs to overcome the pollution issues in India as well as promote medical tourism in order to enhance tourism India. Medical tourism in the country provides great level relief, safety and security to the tourists which will regularly improve the tourism in the country. Many initiatives have been taken jointly by the Ministry of Health and Family Welfare and Ministry of Tourism for maintaining the international standards in medical facilities to the tourists.
Thank You