Digital India is a campaign launched by the Government of India on 1st July 2015 by Prime Minister Narendra Modi. The main objective of the campaign is to make government services available in electronic form. However, the move requires massive technological improvements at ground levels like, increased internet connectivity and infrastructure developments.
India has a huge potential in mobile and internet market with nearly 560 Million internet users. The government is successful up to a larger extent in digitalizing the common transactions like – making grocery payments, paying electricity bills, filing complaints, applying for jobs, normal bank transactions etc. In the coming years the government has planned to make all the significant government services digital.
Long and Short Essay on Digital India in English
We have provided variety of essay on Digital India campaign in order to help students as they generally get assigned for writing essay in the classrooms, during exams, or any competition.
All the Digital India essay is written using simple words under various words limits according to the needs and requirements of different class standard students.
Essay or paragraph writing competitions are generally held in the schools or colleges to check student's skill level on various common topics.
Digital India Essay 1 (100 words)
Digital India, a much ambitious programme, was launched on 1st of July (Wednesday) in 2015 at the Indira Gandhi Indoor Stadium, Delhi. It was launched in the presence of various top industrialists (Tata Group chairman Cyrus Mistry, RIL Chairman and Managing Director Mukesh Ambani, Wipro Chairman Azim Premji, etc). In the meeting, they shared their ideas of bringing digital revolution to mass people of India from cities to villages.
Various events have been held in the presence of Information Technology companies to cover 600 districts in the country. Digital India programme is a big step taken by the government of India to make this country a digitally empowered country. Various schemes regarding this plan have been unveiled (worth more than Rs 1 lakh crore) such as Digital Locker, e-health, e-eduction, national scholarship portal, e-sign, etc.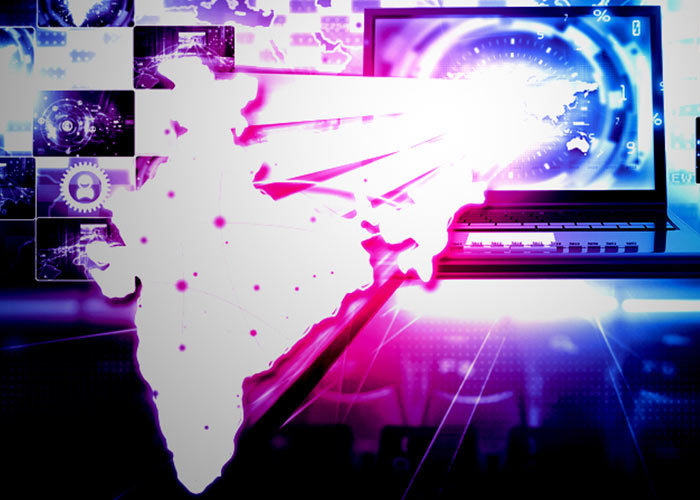 Digital India Essay 2 (150 words)
Digital India is a campaign run by the government of India to make this country a digitally empowered country. The aim of launching this campaign is to provide Indian citizens electronic government services by reducing the paperwork. It is very effective and efficient technique which will save time and man power to a great extent. This initiative was started on 1st of July in 2015 to connect people of rural areas with the high-speed internet networks to access any information needed. Three important elements of digital India are like creation of digital infrastructure, digital literacy and delivering services digitally all over the country.
This project has been aimed to be completed by 2019. It is the programme which will benefits both, service providers and consumers. There is an arrangement of digital India advisory group (chaired by Ministry of Communications and IT) in order to monitor and control this programme.
---
Digital India Essay 3 (200 words)
Digital India is a campaign launched by the government of India on 1st of July in 2015 at Indira Gandhi Indoor Stadium, Delhi in the presence of various top industrialists. It aims to make India a better-governed place of the world. This project has been approved (worth Rs 1 lakh crore) by the prime minister of India, Narendra Modi and expected to be completed by 2019. The success of this programme would be the dream comes true of Narendra Modi of serving Indian people with e-governance. It is to facilitate Indian citizens with electronic government's services in order to reduce paperwork, improve work efficiency and save time.
This plan will really ensure the growth and development in India especially in the rural areas by connecting rural regions and remote villages with high-speed internet services. The overall project monitoring will be under the Prime Minister himself. Citizens of digital India may improve their knowledge and skill level after getting covered under the umbrella of internet.
It is an ambitious project will benefit everyone especially villagers who travel long distance and waste time and money in doing paper works for various reasons. It is a most effective version (with nine pillars which are broadband highways, public Internet access programme, mobile connectivity everywhere, e-Kranti, e-Governance, information for all, IT for jobs, early harvest programmes and electronics manufacturing) of already existing National e-Governance Plan.
---
Digital India Essay 4 (250 words)
Digital India is a project started by the government of India on 1st of July, 2015 (from 1st to 7th of July as digital week) in order to transform India into a complete digitally empowered as well as knowledgeable country of the world. This project is interconnected by the various governmental departments such as IT, education, agriculture, etc in order to achieve a promising bright returns. It is headed and planned by by the ministry of communications and information technology. It is like golden opportunity for India when got implemented properly.
In the very starting of the project launch, there was a plan by the state government to make available high speed internet connection in almost 250,000 villages and other residential areas of the country. The crucial role played by the "Bharat Broadband Network Limited (BBNL)" in this project is really appreciable.
In the digital India there would be easy digitization of data which will help in making things much more efficient and fast in the future. It will reduce paper work, save man power and save time as well. This project will take a speed by tying the knot between government and private sectors. Huge number of villages interconnected with high speed network will really undergo a huge change from backward regions to complete digitally equipped areas.
All the cities, towns and villages in India will get more tech savvy. This project has been planned to be completed by 2019 with the investment of leading companies (national or international). It has been declared by the Ambani to invest around 2.5 lac crore in the digital India project.
Digital India Essay 5 (300 words)
Digital India is a campaign launched by the Government of India on 1st of July, 2015 in order to transform India into a complete digital country. It is an initiative planned to digitally empower Indian society by integrating the government departments and leading companies (national or international level). The main purpose of digitizing this country is to make available all the government services at easy reach to the citizens of India. There are three key vision areas of this programme which are:
Digital infrastructure all through the country is like a utility to the Indian people as it will make available high speed internet delivering all the government services with ease and fast. It will provide lifelong, unique, online and authenticable digital identity to the citizens. It will make easy access to any online services like handling bank account, financial management, safe and secure cyber-space, education, distance learning, etc.
High demand of good governance and online services will make available all the services in real time through digitization. Digitally transformed services will also promote people for doing online business by making financial transactions easy, electronic and cashless.
Digital empowerment of Indian people will really make possible of digital literacy through universally accessible digital resources. It will enable people to submit required documents or certificates online and not physically in the schools, colleges, offices or any organization.
Digital India programme has been implemented by the government of India to ensure following aims of this initiative:
To ensure the broadband highways.
To ensure the universal access to mobile phones.
To facilitate people with high speed internet.
To bring e-Governance by reforming government through digitization.
To bring e-Kranti through electronic delivery of services.
To make available online information for all.
To ensure more IT jobs.
---
Digital India Essay 6 (400 words)
Digital India project was launched by the Prime Minister Narendra Modi on 1st of July in 2015. It is an effective scheme to transform India for better growth and development of the people and country. Digital India week (from 1st July to 7th July) was inaugurated by the PM on Wednesday in the presence of senior ministerial colleagues and leading companies CEOs. It aims to give India a digital push for good governance and more jobs. The PM of India has tried his best towards digitizing campaign for India in order to bridge the gap between government services and people. Digitization was the need to be implemented in India for bright future and grow more than any other developed country. Following are the benefits of digital India campaign:
It makes possible the implementation of digital locker system which in turn reduces paper work by minimizing the usage of physical documents as well as enabling e-sharing through registered repositories.
It is an effective online platform which may engage people in governance through various approaches like "Discuss, Do and Disseminate".
It ensures the achievement of various online goals set by the government.
It makes possible for people to submit their documents and certificates online anywhere which reduces physical work.
Through e-Sign framework citizens may digitally sign their documents online.
It may ease the important health care services through e-Hospital system such as online registration, taking doctor appointments, fee payment, online diagnostic tests, blood check-up, etc.
It provides benefits to the beneficiaries through National Scholarship Portal by allowing submission of application, verification process, sanction and then disbursal.
It is a big platform which facilitates an efficient delivery of government or private services all over the country to its citizens.
Bharat Net programe (a high-speed digital highway) will connect almost 250,000 gram panchayats of country.
There is a plan of outsourcing policy also to help in the digital India initiative.
For better management of online services on mobile such as voice, data, multimedia, etc, BSNL's Next Generation Network will replace 30-year old telephone exchange.
National Centre for Flexible Electronics will help in the promotion of flexible electronics.
Large scale deployment of Wi-Fi hotspots has been planned by the BSNL all across the country.
There is a Broadband Highways in order to handle all the connectivity related issues.
Open access of broadband highways in all the cities, towns and villages will make possible the availability of world-class services on the click of mouse.
Related Information: