Before moving onto some catchy slogans on "My Mother", it would be better if we discuss a little on the topic. Though, there are thousands of qualities in a mother, and we all know it, nevertheless, we will discuss it, just to build up the mood.
"My Mother"- It's a small phrase capable of swirling a sea of emotions inside you. If I ask you to write something about your mother, you would probably fall short of words to describe her love, aura, compassion, hard work, dedication, devotion, parenting skills, consideration etc.
A mother is the primary guardian of her child. For a mother, her child is like a part of her own heart giggling, running and playing around. The child too, somehow realizes her love from the moment of his/her birth and over the time the two develop a strong emotional bonding, which only gets stronger with time.
There is a fixed set of characteristics, found universally in all the mothers. They may be rich or poor; illiterate or educated; working or housewife; they all display same love and devotion towards their children. A mother, who does menial jobs to feed her family, loves her children no less than the mother who is placed as a high ranking professional in some multinational company.
Both of them when it comes to their children could easily go to the extent of sacrificing their own lives. Even animals display the same mother child bond as humans. Even a sheep, will fight back a lion, if it comes to saving her lamb. Such is the love and dedication of a mother to her children.
Apart from being the protector of her children, a mother also serves as a guide and advisor, throughout their life; and she is the best as she always has her children's interest on priority.
My Mother Slogans in English
Below we have given some unique and catch slogans on "My Mother" to revive your love for your mother and strengthen the bond that you share with her. These slogans will be helpful in school, debates, speeches or other competitions on mother's day or other similar occasions.
Unique and Catchy Slogans on My Mother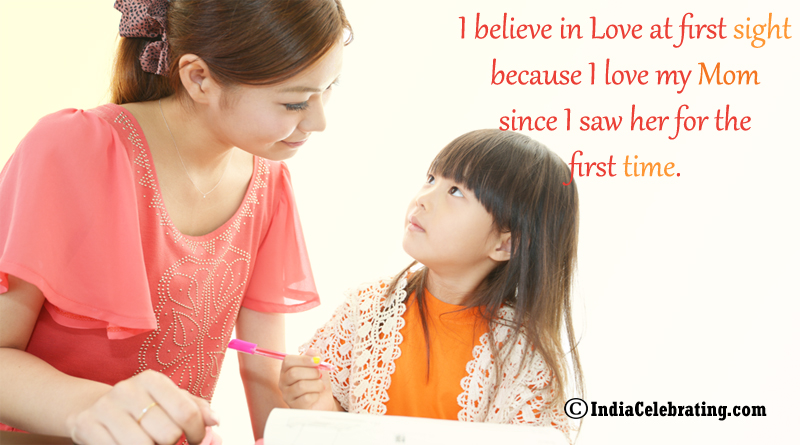 I believe in Love at first sight because I love my Mom since I saw her for the first time.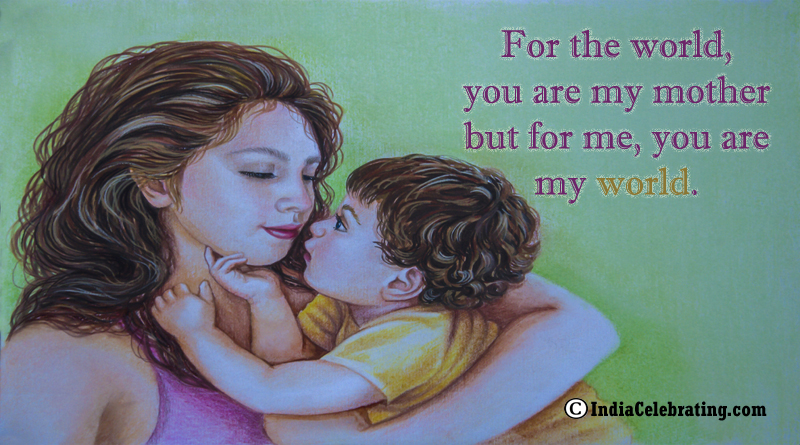 For the world, you are my mother but for me, you are my world.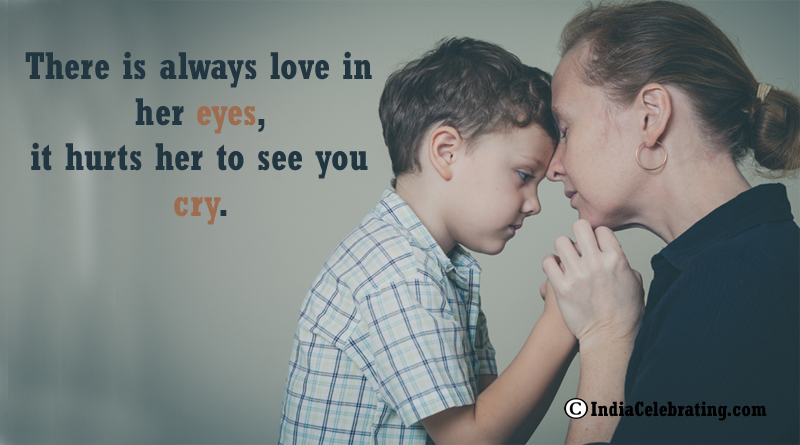 There is always love in her eyes, it hurts her to see you cry.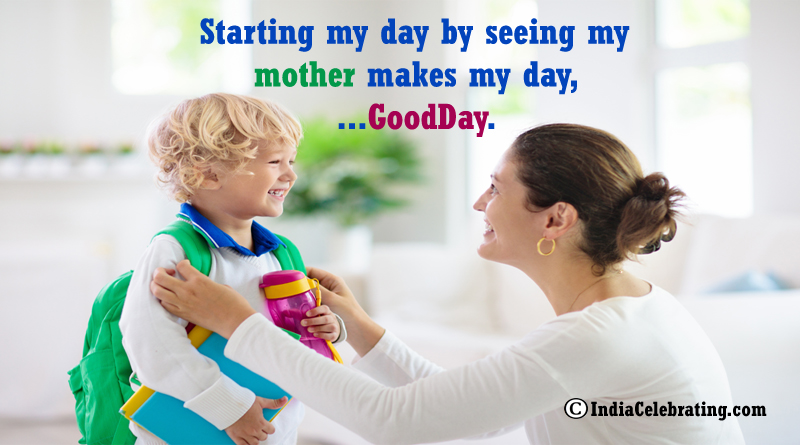 Starting my day by seeing my mother makes my day,…GoodDay.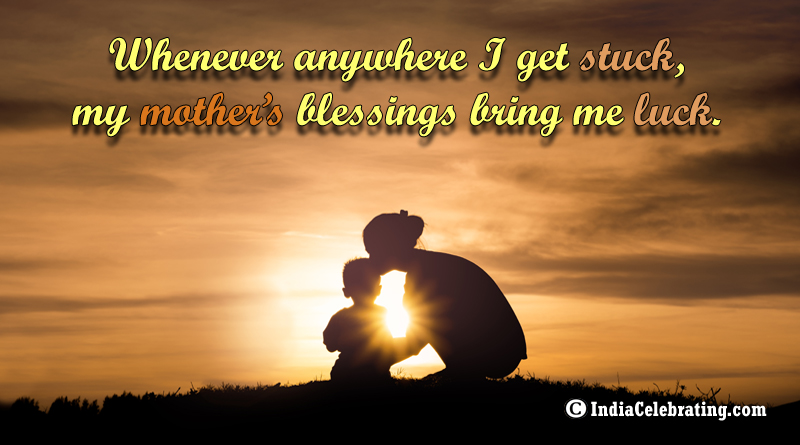 Whenever anywhere I get stuck, my mother's blessings bring me luck.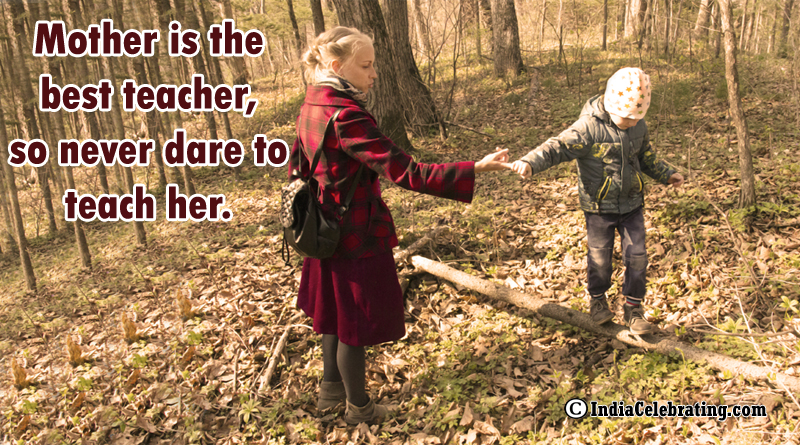 Mother is the best teacher, so never dare to teach her.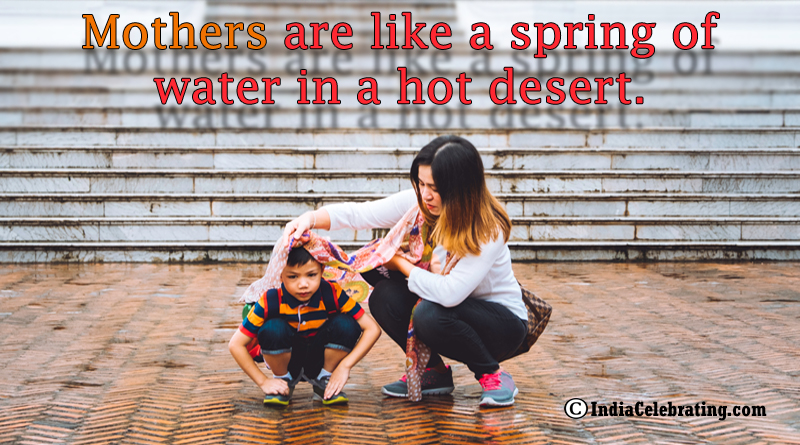 Mothers are like a spring of water in a hot desert.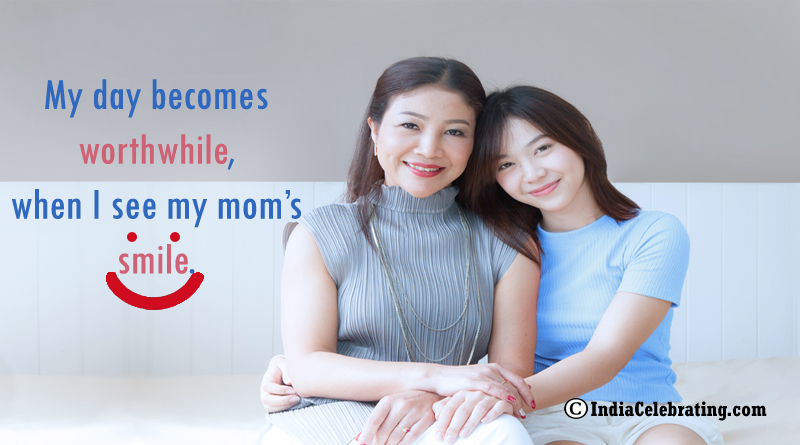 My day becomes worthwhile, when I see my mom's smile.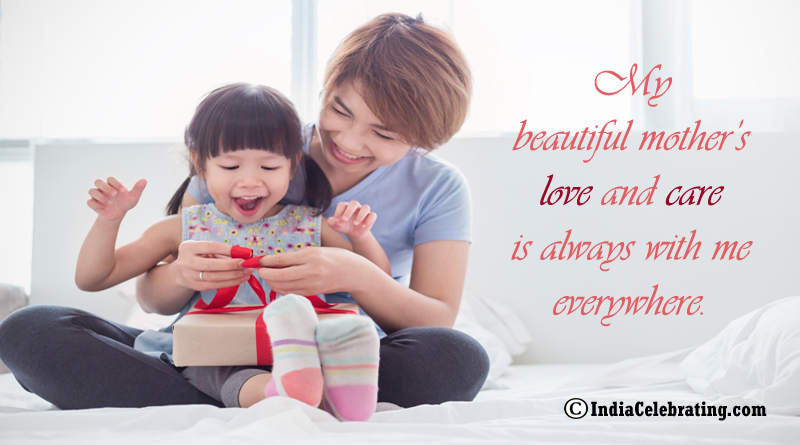 My beautiful mother's love and care is always with me everywhere.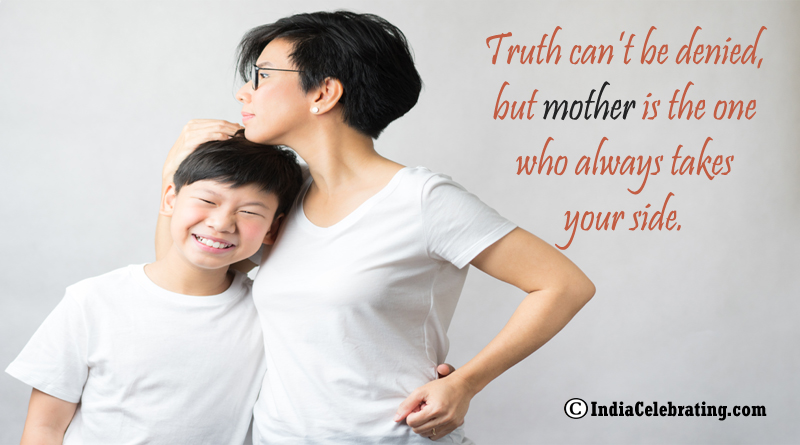 Truth can't be denied, but mother is the one who always takes your side.
No one can dare to be compared with my mother.
My mom has blessed me with all the happiness in the world.
Home is home if there is Mom.
I also have an angel in my life, I call her mother.
The only person in the world who can love you the most is your mother.
My mother's love is like God showering his blessings from above.
A mother's love knows no bound, wherever you go, she will always be around.
When you cry, she too cries; still showering love from her watery eyes.
Mother's love is a protective shield that surrounds you for life.
She works hard 24/7; it's because of her the house feels like a heaven.
A mother sacrifices her dreams to realize those of her children's.
A mother will never leave you alone; either you are small or fully grown.
Let your mother hold your hand. She will never leave it.
A mother's love has stood the test of time, she can be trusted anytime.
Mother loves her child throughout the life, without expecting anything in return.
Your mother fell in love with you, even before you were born.
Love of a mother never fades; it remains as new even after decades.
Always love your mother, because there is no one else better.
Whether she is young or old, a mother is worth more than a mine of gold.
Mother is the one who sleeps hungry to see you sleep soundly.
She may not be smart or wear fancy clothes, but you love her, your heart knows.
A mother never falls short of praises for her child.
Love of a mother is divine; making her sad, leaving her old is absolutely not fine.
Related Information: