Teacher's day is celebrated every year in India on 5th of September. It is also the birthday of the second President of India, Dr. Sarvepalli Radhakrishnan, and is commemorated as teachers' day throughout India, in the memory and honor of Dr. Sarvepalli Radhakrishnan. It is celebrated in the schools, colleges and other educational institutions with many activities including warm wishes by the students to their teachers.
It is celebrated to pay tribute to the dedicated teachers for their best contribution to the society and country. Teacher's Day is one of the significant cultural events of India in which the society thanks its academic and spiritual gurus. The celebrations hold much significance for the school children who organize various programs as a gesture to thank their beloved teachers for their guidance and support.
Teacher's Day Slogan in English
We have provided below some effective and eye catching slogans on teacher's day which you can use to wish your teachers on the teacher's day event to show your respect and honor towards their best contribution to the society.
Following teacher's day slogans can be used by the students to make teachers happy as well as feeling good and confident at their special day. You can choose any teacher's day slogan to wish your teachers on this particular day:
So, hurry up, choose the best slogan as per your teacher and make this teachers day special and memorable:
Unique and Catchy Slogans on Teachers Day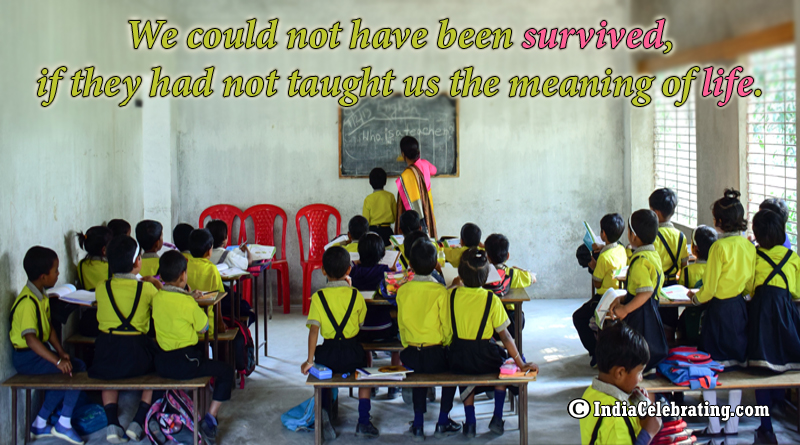 We could not have been survived, if they had not taught us the meaning of life.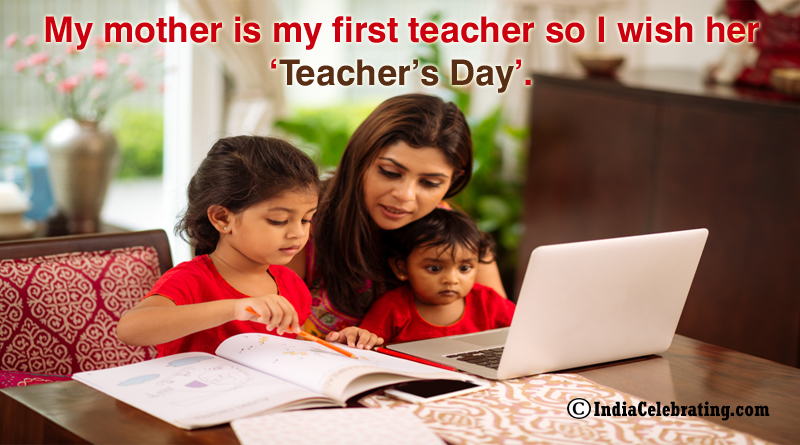 My mother is my first teacher so I wish her 'Teacher's Day'.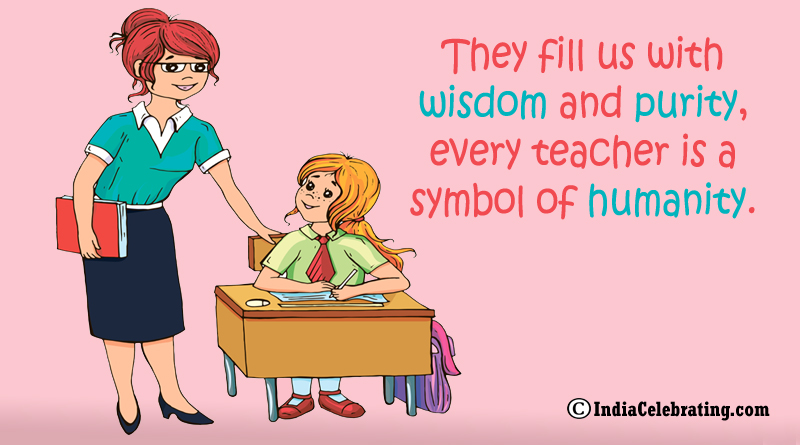 They fill us with wisdom and purity, every teacher is a symbol of humanity.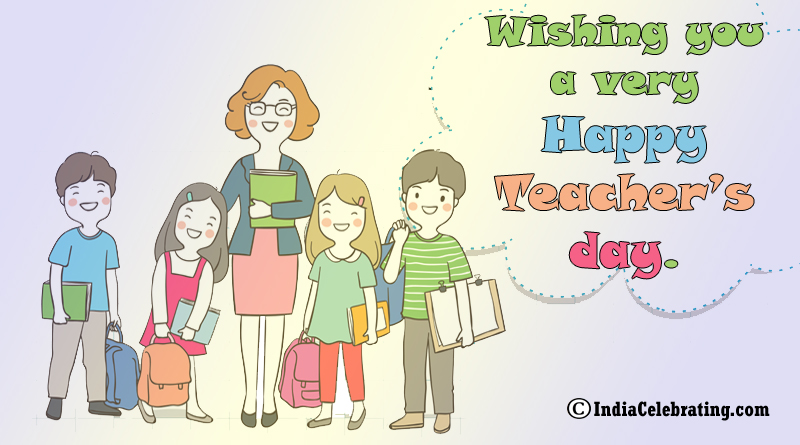 Wishing you a very happy teacher's day.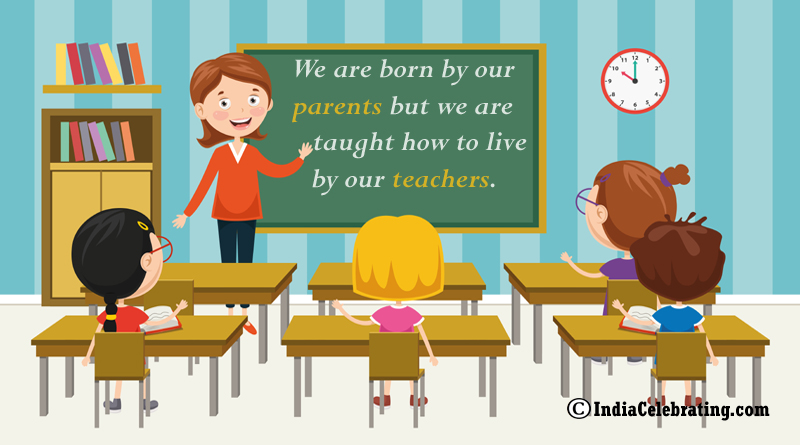 We are born by our parents but we are taught how to live by our teachers.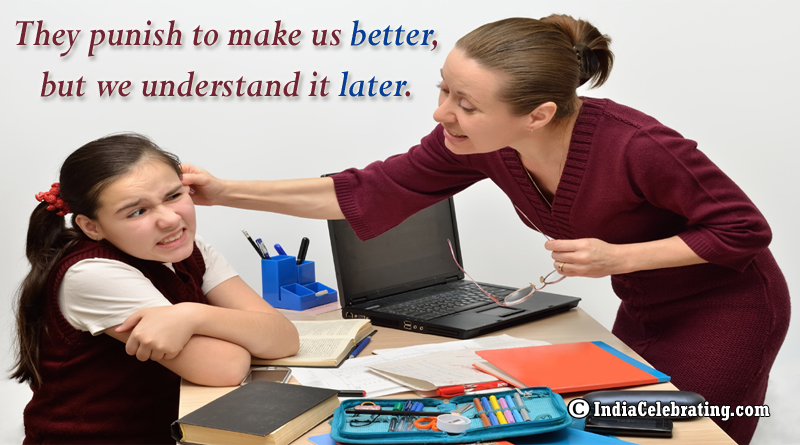 They punish to make us better, but we understand it later.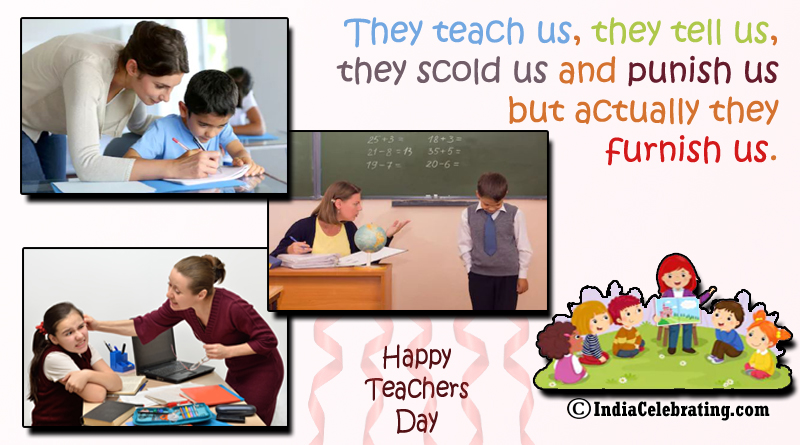 They teach us, they tell us, they scold us and punish us but actually they furnish us.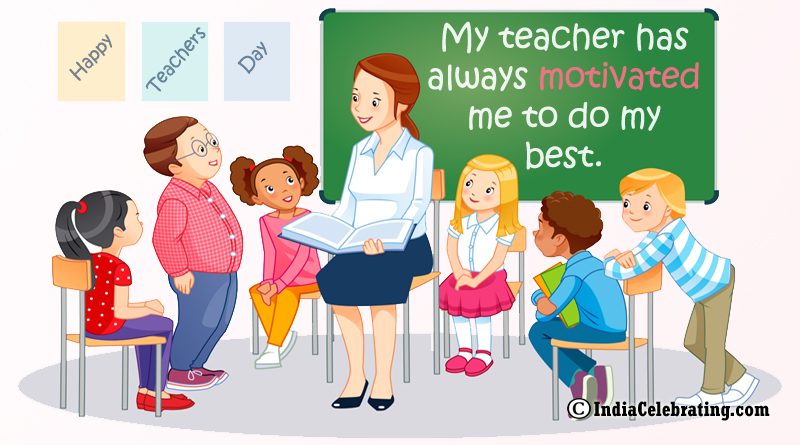 My teacher has always motivated me to do my best.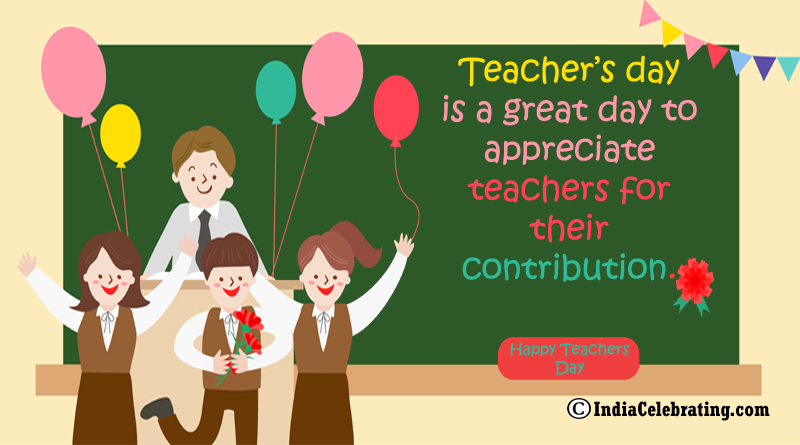 Teacher's day is a great day to appreciate teachers for their contribution.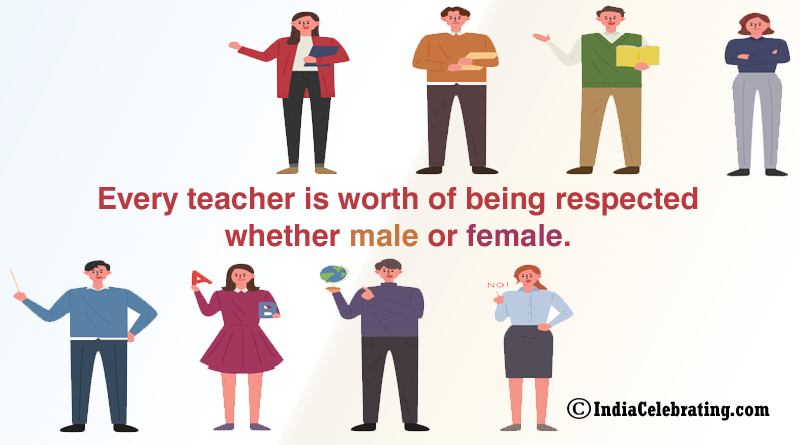 Every teacher is worth of being respected whether male or female.
I owe my success to my teachers.
North South East or West, Teachers have always been the best.
On this Teacher's Day, I owe to respect every teacher and also to teach my youngers good lessons.
For the world it is today but for me it is every day.
Teacher's day is a day dedicated to our teachers.
Happy teacher's day to the teachers who enlighten our future through knowledge.
Teacher's day is a tribute to all teachers for their great contribution.
Teacher's day celebration encourages the contribution of teachers.
We remember the great teacher 'Dr. Sarvepalli Radhakrishnan' on teacher's day.
We pay honor to our teachers on teacher's day.
A big thank to all the teachers on teacher's day.
Every day of the year is teacher's day for good students.
Only a teacher can open our mind to its full extent.
Teachers open our eyes and mind through knowledge.
Our knowledge is incomplete without a teacher.
A teacher is always there for his/her students.
Teachers are blessed by God to share their knowledge.
Teachers know their students very well and shape them accordingly.
You are my best teacher, I like the way you teach me.
A good teacher becomes a good entertainer, advisor and philosopher.
A teacher always motivates us to complete tough tasks.
Having a good teacher is my best achievement; happy teacher's day.
It is teachers who give us the key of successful future in our own hand.
You are my best teacher, happy teacher's day.
Thank you for all the encouragement and support you have given to me.
Teacher's day show the gratitude towards teachers.
Teachers fulfill our hungry for knowledge and make us wiser.
Teachers help us to gain knowledge and grow mind.
A teacher is person who always ready to teach students.
The only way to make teachers happy is to follow their teachings.
Celebrate teacher's day to say a big thank to all the teachers.
Teacher's day is a day to honor the teachers and their contributions.
A day to return the favour to someone who guides you. Your teacher!
Show your love, show your respect and remember what they taught.
Give your teachers a day off from daily routine and remember to thank them.
Tell your teachers how important they are for the youths as well as for the society.
Honour them on the day. Nothing pleases them more than the respect you show.
Thank your teachers for making you realize your potential, at least once a year on Teacher's Day.
Recollect their teachings and resolve to implement them in your expedition of life.
A day to commemorate your teachers and thank them.
On teacher's day thank your teachers for the wisdom they have bestowed you with.
Felicitate your teachers and show your love and respect.
Related Information:
Speech on Teachers Day Celebration