Republic day is one of the most important national events of India. The Constitution of India came into effect from 26th January 1950. The Constitution of India replaces the government of India Act 1935; marking India's transition from a colonial governed to a self ruled nation and a Republic in true sense. The Constitution of India is the Supreme law of India, drafted by Indian political leaders and freedom fighters and resembles "Swaraj"- Self Rule.
It is to celebrate the spirit of Swaraj as well as to commemorate the implementation of the Constitution and its framers that India celebrates Republic Day on 26th January every year. It is observed as a National festival throughout India, with schools, colleges, government and private institutions closed down for work to celebrate the National festival.
India celebrates the Republic Day displaying unparalleled nationality and integrity. Every state and every community takes part in the celebrations together; diminishing the demographic differences of caste, creed, religion, ethnicity or language. The air echoes with the sounds of "Jana Gana Mann" and loud thumping of drums.
People take to streets to greet each other and buy National flags of different shapes and sizes to adore in their houses and offices and also to buy sweets. Everyone seems to be filled with a mix feeling of nationalism and patriotism. Flag hosting is a mandatory ceremony of the day in Government offices; with a mandatory presence of all the staff. After the ceremony speech sessions are organized to discuss the significance of Constitution and the benefits of having Swaraj or Self rule.
Children are the happiest as they take part in festivities and various activities organized at schools and colleges. Sweets are distributed among children and they are made aware about the Constitution and its significance. The Republic Day Celebrations reaffirms the faith of people of India in their Constitution and their love for their motherland.
Republic Day Slogans 2020
We have provided below some unique and meaningful slogans on Republic Day in English. Republic Day Slogans in English are used to make its celebration more effective and memorable. You can choose any republic day slogan to celebrate 26 January 2020.
Unique and Catchy Slogans on Republic Day of India 2020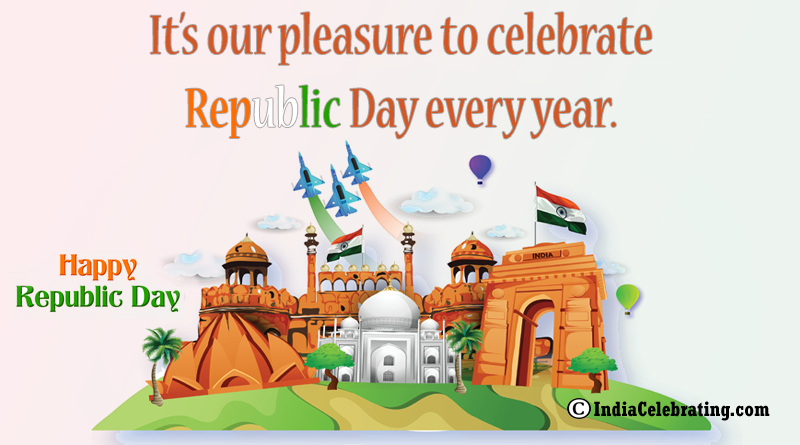 It's our pleasure to celebrate Republic Day every year.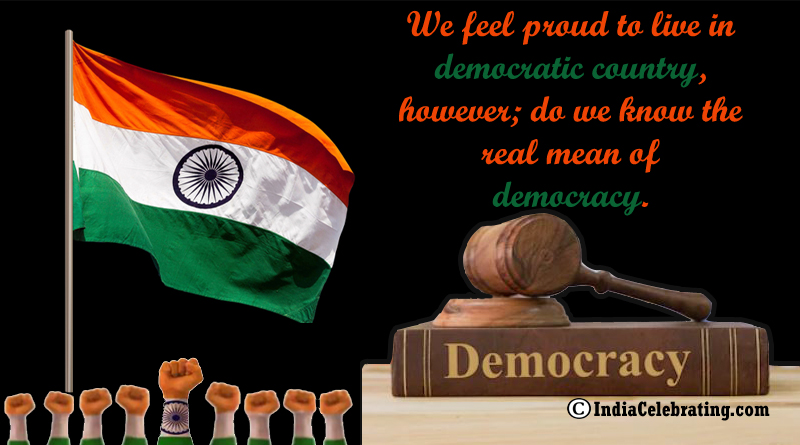 We feel proud to live in democratic country, however; do we know the real mean of democracy.
Being Indian is our identity however; being republican is our country's identity.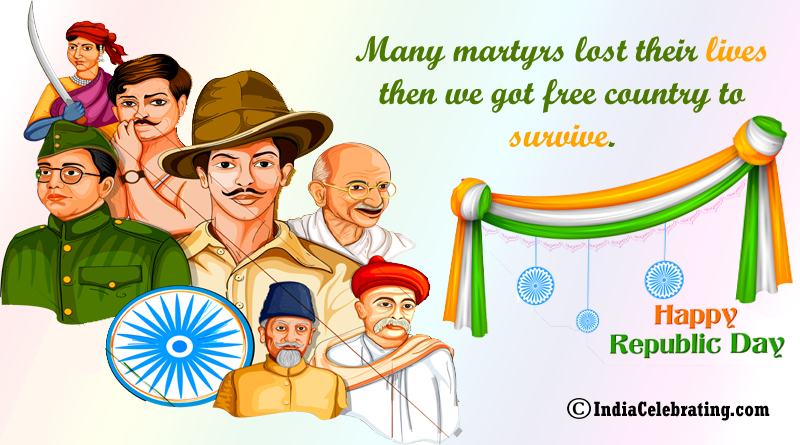 Many martyrs lost their lives then we got free country to survive.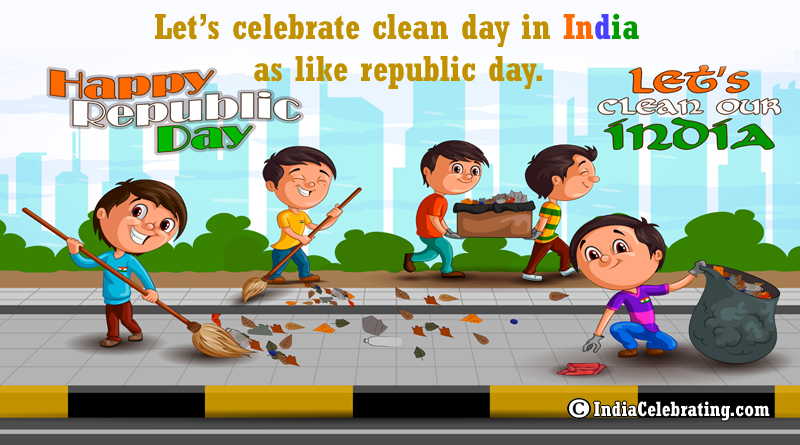 Let's celebrate clean day in India as like republic day.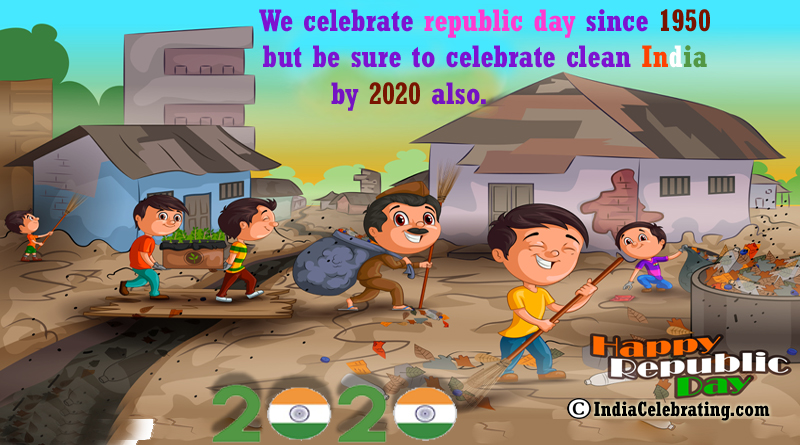 We celebrate republic day since 1950 but be sure to celebrate clean India by 2020 also.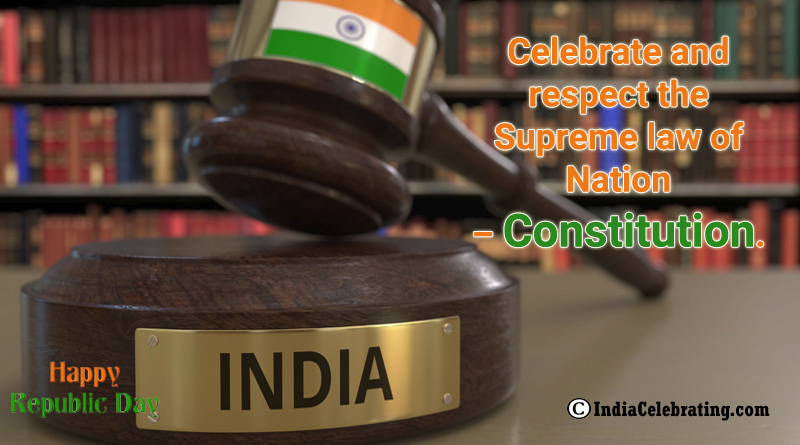 Celebrate and respect the Supreme law of Nation – Constitution.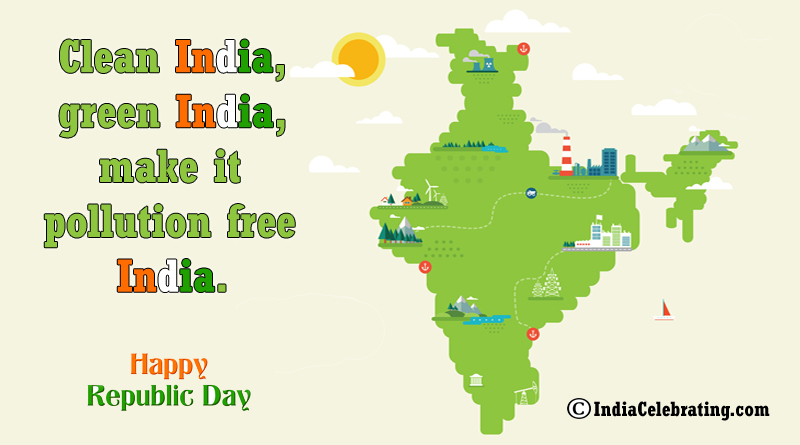 Clean India, green India, make it pollution free India.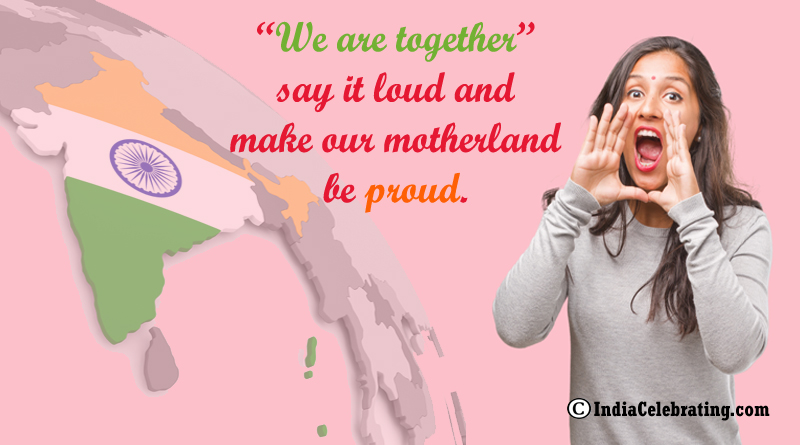 "We are together" say it loud and make our motherland be proud.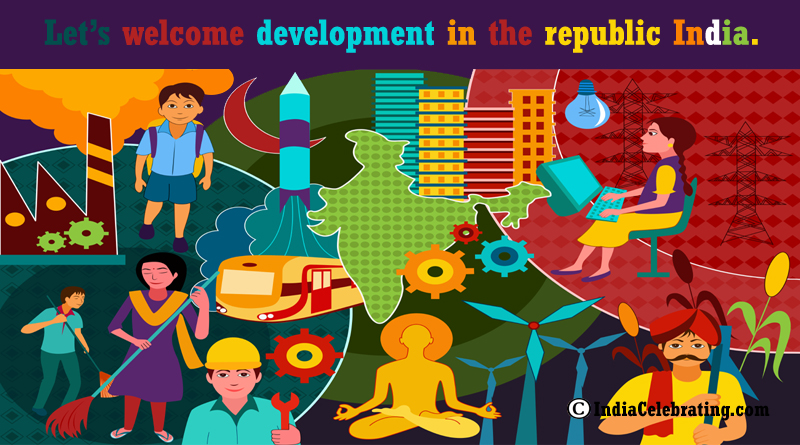 Let's welcome development in the republic India.
Republic means enjoying your own powers; so Happy Republic Day.
Republic Day is a festival for Indians to secure their rights.
Our constitution is our power.
Our Flag is India's pride, let's unfurl it nationwide.
Whatever may be the weather, we will celebrate Republic Day together.
Educate the girl child and make the nation feel pride.
Let's spread a message of Brotherhood this Republic Day.
Freedom is not freedom until it gives equal rights to all.
Slavery is better than freedom in true sense as it behaves equally with all.
Freedom is not a thing, so it cannot be seen it can be felt only.
Freedom is not to be free from any ruler however it is to be free from all the boundations whether they are physical, social, political, psychological or intellectual.
Freedom is worth if it makes people happy physically, mentally, socially, and psychologically.
As being youth we only believe in truth that we are force to change country's fortune.
Don't see the colors our national flag has, feel the meaning it reveals behind.
We have been free of ruling body, however; still getting ruled by corruption and terrorism.
In true sense, freedom is being free of diseases, greediness and filthy mind.
Real state of freedom is one with the controlled five sense organs.
Let us see a dream at this republic day; One Nation, One Vision, and One Identity.
Tiranga, which we unfurl on Republic Day, indicates our freedom.
Let us take a pledge at this republic day to live for India till the last breath of life.
If you want to live with freedom, love your country!
If you want freedom in real means, be free from dirty, pollution and global warming.
Our forefathers gave us republic country, but; would we able to give our future generations a pollution free country.
Making India a democratic country was the dream of our forefathers and; ours should be clean India and green India.
Republic day is a national event when India's power, culture and unity are displayed.
Let's celebrate Republic Day this year with the motto of Clean India, Developed India.
Clean India Developed India is the way to real freedom.
We feel proud to celebrate Republic Day because of our real Heroes.
Pay your responsibility loyally to retain the freedom in country.
Be loyal to your duties towards country!
Save the children, save the nation.
Prevent child labour and ensure development in the country.
Educate the gild child, develop the nation.
Empower women to empower the country.
Clean India, green India for pollution free India.
Independent India, Republic India, let us make it developed India.
Clean India, Developed India is the only motto of Republic India.
Save children, save women to change the fortune of India.
Clean India, Developed India will be really an incredible India.
Let's salute our real Heroes on Republic Day.
India is our home; let's make it clean and green for our teens.
Celebrate the day of Self Rule with spirit of Unity.
Celebrate and respect the Supreme law of Nation – Constitution.
Sing National Anthem and celebrate the Constitution.
Remember the sacrifices made to achieve "Swaraj".
It took almost 3 years to draft Constitution; this calls for a grand celebration.
Celebrate the transition from British Regime to Independent Republic.
Unity and integrity are at the core of Swaraj – Stay united!
Show the National Flag around; don't let it ever touch the ground.
Give your daily job a rest to take part in the national fest.
Live Webcast of Republic Day Celebration | President's Address to the Nation on Republic Day
Republic Day | Republic Day Essay | Republic Day Speech | Welcome Speech for Republic Day | Republic Day Quotes | Paragraph on Republic Day | Republic Day Parade | Facts about Republic Day of India | National Flag of India | National Anthem of India | National Song of India | Flag Adoption Day