World Heritage Day is celebrated on 18th April every year to raise the global awareness about preserving the cultural, historical and monumental heritage, spread around the world. The day was first proposed by ICOMOS (International Council on Monuments and Sites) in 1982. In 1983, the UNESCO (United Nations Educational, Scientific and Cultural Organization) approved the observation of an annual "World Heritage Day" on 18th April.
The main objective behind UNESCO's observance of the World Heritage Day is to preserve and protect the rich cultural and historical heritage around the world. The UNESCO aims to achieve this by making more and more nations, signatory to the World Heritage Convention, and to nominate their respective sites or monuments for World Heritage Site.
Once a site or monument is declared World Heritage Site by the UNESCO, it extends all the technical support necessary for its protection. It also provides financial support to the respective government for preserving its heritage.
Our heritage is like a mirror to look into our past and connect with our roots. It has been preserved for centuries and deserves to remain in its present form for thousands of more years. Heritage is the most precious article that we will be handing over to our younger generation.
World Heritage Day Slogans in English
Below we have provided some unique and catchy slogans on "World Heritage Day in English". These World Heritage Day slogans will help raise general awareness for the protection and conservation of historical monuments and heritage sites. These slogans on World Heritage Day will motivate you to make adequate efforts for the protection of our heritage. You can write the slogan on a placard to raise public awareness about heritage monuments and places, during a procession or event on World Heritage Day. The slogans will be proved useful celebrating World Heritage Day event in your school, college, office or society.
Unique and Catchy Slogans on World Heritage Day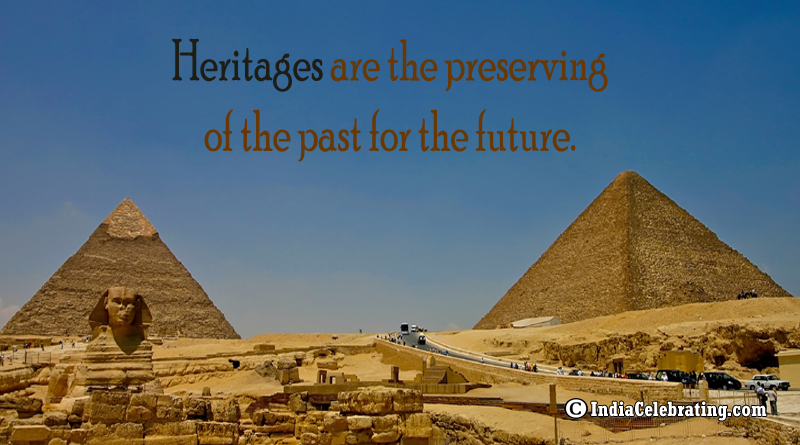 Heritages are the preserving of the past for the future.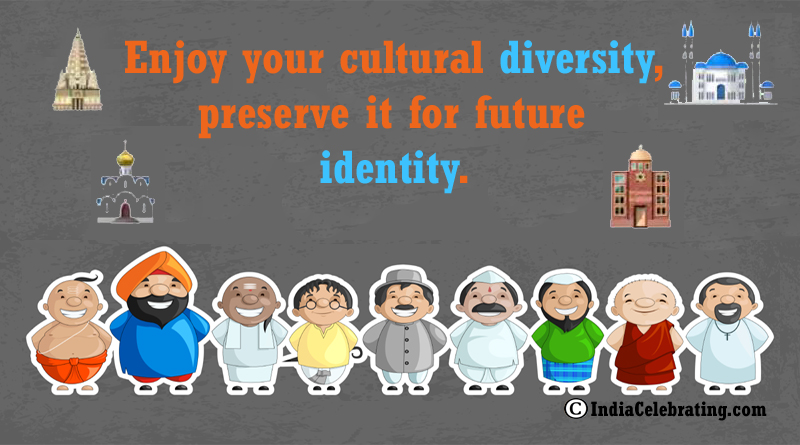 Enjoy your cultural diversity, preserve it for future identity.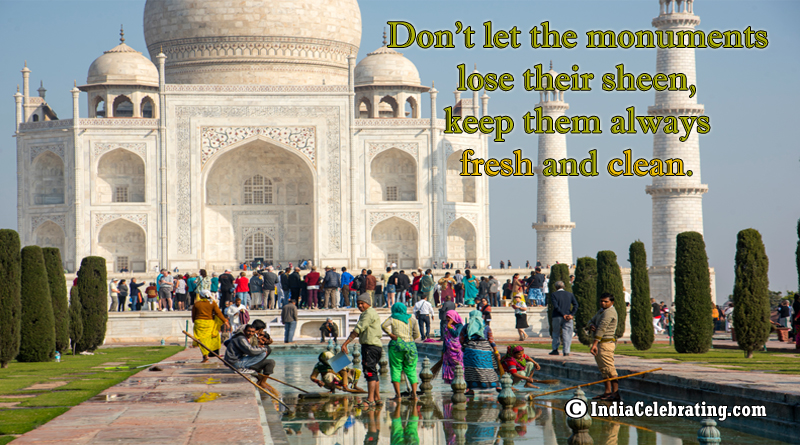 Don't let the monuments lose their sheen, keep them always fresh and clean.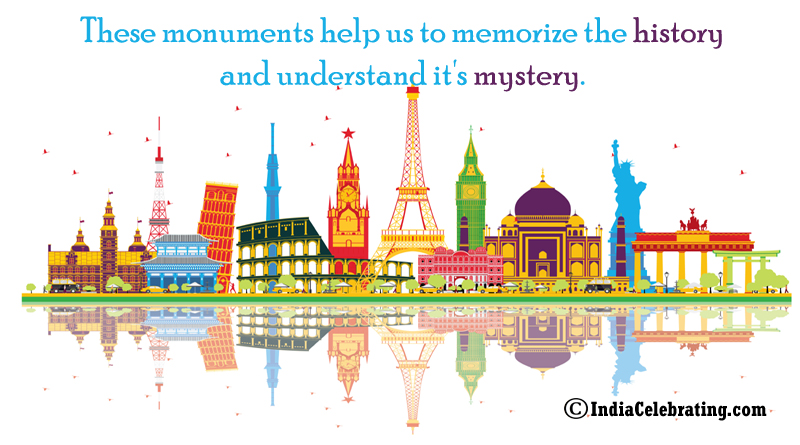 These monuments help us to memorize the history and understand it's mystery.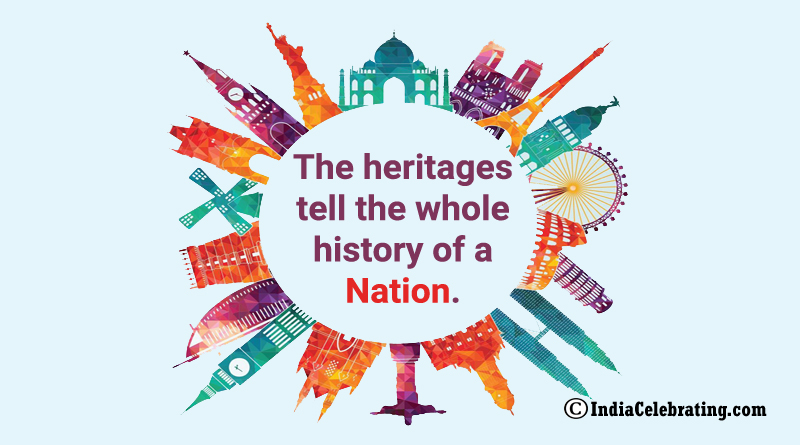 The heritages tell the whole history of a nation.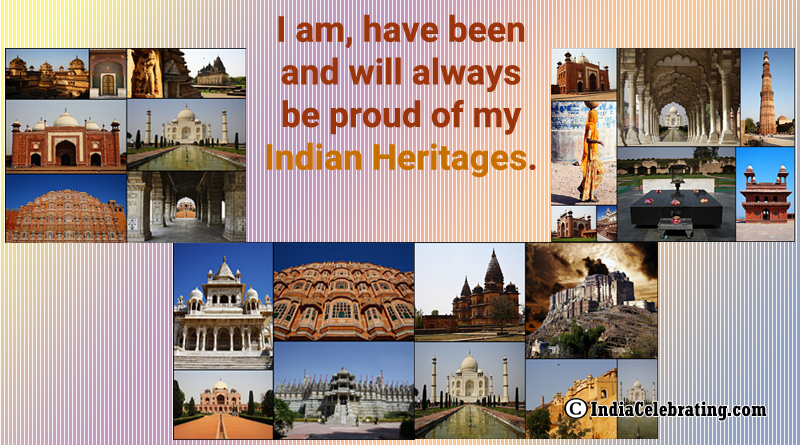 I am, have been and will always be proud of my Indian heritages.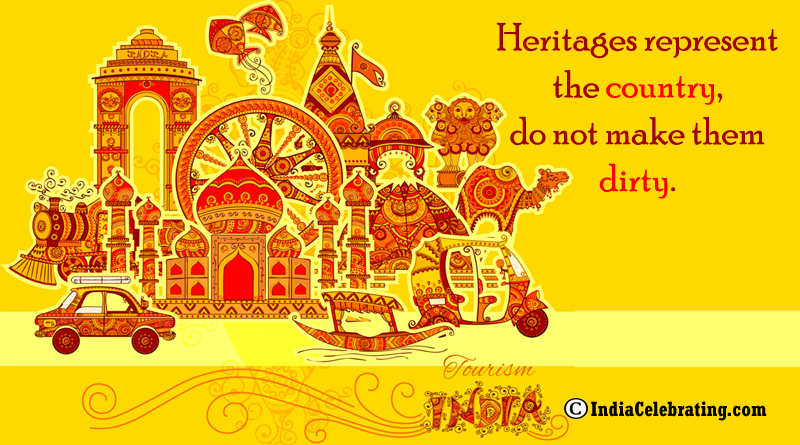 Heritages represent the country, do not make them dirty.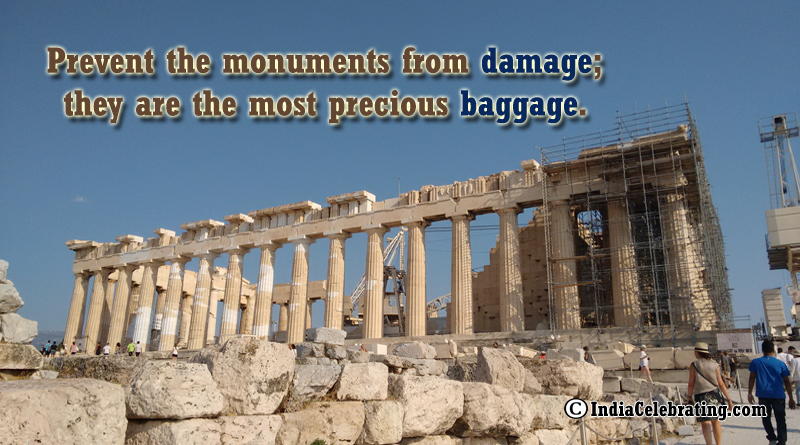 Prevent the monuments from damage; they are the most precious baggage.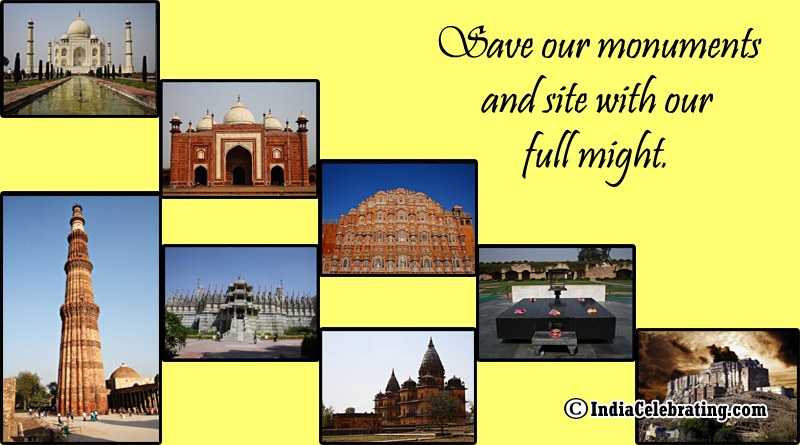 Save our monuments and site with our full might.
Heritages are the pride and strength of a nation.
Heritages are the identity of the country.
It is no doubt; Heritages are a mean to feel proud.
I am, have been and will always be proud of my Indian heritages.
Heritages represent the country, do not make them dirty.
 A nation without Heritage is like a tree without root.
Celebrate the World Heritage Day by visiting a heritage site today.
Life without cultural and historical heritage would be like a blank page.
They are not mere monuments, but also our cultural documents.
Heritage is what we have truly inherited and will handover to our children.
We all must unite to save historical monuments and sites.
Our heritages are unique and special; inside culture and history nestle.
They are the masterpieces of human creativity, sensitivity and productivity.
These monuments help us to live briefly in history and understand the mystery.
They represent historical stages, and let us retrospect on gone ages.
Threatened by human activity they are the victims of our insensitivity.
The heritage that we leave behind will help our children to rewind.
One day they all might be gone with nothing left except to frown.
Souls of our ancestors lie in our heritage – Preserve them.
Loss of heritage is like irrecoverable cultural and historical damage.
Behind every great monument there are men with impeccable temperament.
The monuments were built with great pain so that for ages they remain.
Your heritage is your brand – always love it.
Related Information: