2 October (Mahatma Gandhi's Birthday)
The birthday of the Mahatma Gandhi is celebrated in India every year by the name Gandhi Jayanti or Mahatma Gandhi Jayanti. It falls yearly on 2nd of October when there is a gazetted holiday all over the India. On second of October a great person Mahatma Gandhi was born in the year 1869 at Porbandar in the Gujarat to the Karamchand Gandhi and Putlibai.
Mahatma Gandhi is also known as Bapu in India for his unforgettable contributions and struggle for the freedom of India. All the Government offices, banks, schools, colleges, post offices, etc remain closed on 2nd of October. Some of the Businesses and organizations remain open for few hours to celebrate the day.
Gandhi Jayanti 2019 – 150th Birth Anniversary of Bapu
Gandhi Jayanti 2019 was celebrated all over the country on 2nd of October, at Wednesday.
What were Special at 150th Birth Anniversary of Bapu
Following special activities were performed on 150th birth anniversary of Bapu: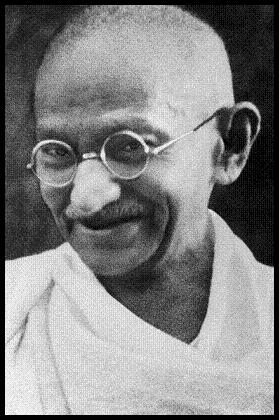 Mahatma Gandhi's 150th birth anniversary: Gujarat Congress has launched week-long yatra on September 27. Two separate marches are organized, one started from Porbandar and another from Dandi, both culminating at Sabarmati Ashram in Ahmedabad. Gandhi Sandesh Yatra has been organized to save Gandhi's ideology from getting diminished by Nathuram Godse's extremist approach, as conspired by some radically minded individuals. Gandhi satsang and bhajans will be sung by congress members in the yatra to spread communal and social harmony. The yatra commenced by a morning procession by Congress office bearers.
PM Modi paid tribute to Mahatma Gandhi at UN: Prime Minister of India and other world leaders pay tribute to Mahatma Gandhi at the UN on September 24 2019, to commemorate his 150th birth anniversary.
Mahatma Gandhi's 150th birth anniversary in Netherlands was celebrated with Gandhi March and several other events like bicycle rally and an exhibition on Mahatma Gandhi's life to commemorate his birthday.
A letter handwritten by Mahatma Gandhi to a World War II Jewish officer, dated 01/07/39 is found by the Israel's National Library and was displayed to the public.
Chief Ministers of the states and other eminent personalities addressed the people making them aware of the struggles and achievements of Mahatma Gandhi.
A group constituting of 200 Indians has embarked on a journey to Geneva from New Delhi on Mahatma Gandhi's 150th anniversary. Groups from other countries will also be assembling at Geneva after one year long journey.
Russia has launched a special stamp to commemorate Mahatma Gandhi on his 150th birth anniversary.
This year the 150th anniversary of Mahatma Gandhi will also be celebrated in Singapore. Singapore is celebrating Gandhi Jayanti since last year after the Prime Minister Narendra Modi inaugurated a plaque of Gandhiji at Clifford Pier.
This year the 150th Birth anniversary of Mahatma Gandhi was also celebrated at London. The Indian High commission has organized a talk on "Values and teachings of Mahatma". The celebrations were also be made in the University of Oxford and Cambridge.
Mother Dairy had collected 1000 kgs of plastic waste from the households in Delhi NCR region and recycled it, as a tribute to Mahatma Gandhi.
Prime Minister, Mr. Narendra Modi declared India Open Defecation Free on 2nd October at a function in Gandhinagar, Gujarat. At least 2000 village sarpanchs from Gujarat alone were present at the function including 1000 others from other states.
Around 600 convicts serving sentences in several prisons across the country were released on Gandhi Jayanti as a goodwill measure, by the Union Home Ministry.
The house in Kolkata that housed Mahatma Gandhi while he was touring the state to douse the communal riots, post partition, was turned into a full-fledged museum. Gandhiji's rare photographs and articles of his stay are on display in the house.
The Indian National Congress undertook a massive padyatra across the country on the occasion of Gandhi Jayanti on 2nd October. Interim Congress President Sonia Gandhi had led the march at New Delhi, while former Congress President Rahul Gandhi had led the march at Wardha, Maharashtra.
The Doordarshan and UNESCO (United Nations Educational, Scientific and Cultural Organization) have jointly hosted a television program which telecasted some of the rare audio clips of Gandhiji on Doordarshan. The program named – 'Mahatma Lives'/'Bapu Zinda Hain' was telecasted at 10 P.M. on October 1 and again at 5 P.M. on October 2, on DD News.
Several events in Dubai were inaugurated to mark the 150th Birth Anniversary of Mahatma Gandhi on 2nd October 2019. The events are supported by the Dubai Municipality and the Dubai Sports Council, and will continue till January 2020.
The events include – peace walk on 2nd October in Dubai; solar lamp making workshop for students; a bicycle rally on 4th October; cultural programs on October 5; talk on Gandhi on October 17. Moreover, from 8th November to 20th December, on every Friday, an Indian language festival will be held. The celebrations will conclude with "Gandhi@150" event on 10th January 2020.
A Charkha (spinning wheel) weighing nearly 1650 Kgs was unveiled near the Mahamana flyover in Noida. The Charkha measuring 14ft x 20ft x 8ft is made using around 1250kg of plastic waste and was inaugurated on the eve of Gandhi Jayanti.
A commemorative Rs 150 denomination coin was released by the Prime Minister Sri Narendra Modi to mark the 150th Birth Anniversary of Mahatma Gandhi.
Prime Minister also wrote in the visitor's book in Sabarmati Ashram, expressing his satisfaction on India declared as open defecation free.
Stamps inspired by the life and teachings of Mahatma Gandhi were also unveiled by the Prime Minister.
Rare images of Mahatma Gandhi from the 1917 Champaran movement were launched in Bihar to commemorate his 150th birth anniversary.
Canada named a roadway leading to the museum of human rights in Winnipeg after Mahatma Gandhi.
China didn't allow the celebration to begin to commemorate Gandhiji's 150th Anniversary on its soil. The
Jayanti was being observed since 14 years in Beijing's Chaoyang Park (the only one sculpture of Mahatma Gandhi in China). After the administration denied permission, the celebration was shifted to the Indian embassy in China.
Dubai celebrated Gandhi Jayanti by illuminating Burj Khalifa in the colors of Indian national flag. The
colourful lights also made a smiling face of Gandhiji over the building. The minute long video of the
event was shared on the official twitter handle of Burj Kahlifa, with Gandhiji's favourite bhajan
"Vaishnav Jan" playing in the background.
Celebrations of Gandhi Jayanti
Gandhi Jayanti Celebration at Raj Ghat
In India the Gandhi Jayanti is celebrated as the national holiday by making prayer meetings and paying homage in front of the statue at the Raj Ghat New Delhi. Gandhi Jayanti 2013 would fall at Wednesday on 2nd of October. Prayer is held (in the presence of President and Prime Minister of the India) at the memorial of Mahatma Gandhi where he was cremated. His most preferred and devotional song (Raghupati Raghava Raja Ram) is sung in the remembrance of him.
Gandhi Jayanti Celebration in Schools
Grand celebration events are organized by the major schools in India to celebrate the Gandhi Jayanti at 2nd of October every year. Students of schools enthusiastically take part in the Gandhi Jayanti event celebrations.
Gandhi Jayanti, a birthday anniversary of the Mahatma Gandhi is also celebrated as the International Peace Day all across the world. Students sing a song based on the truth and non violence message of Bapu, recite poems and present their own sights on the Gandhian philosophy by the speeches and recitations.
Small children celebrate this event by dressing up same as the Gandhi ji as well as performing the nationalistic songs. Students also take part in the rally using banners which conveys the significance of peace and non-violence throughout the country. In the end of the celebration, students and teachers take a pledge.
Gandhi Jayanti Celebration in Gov Offices
Gandhi Jayanti is reverently celebrated in all the offices throughout the country. Employees assemble for a meeting to pay homage to the Father of the Nation. Despite being a public holiday, presence of all the staff for the assembly is mandatory. They pay homage to the Father of the Nation by offering flowers to his portrait and by singing one of his favourite bhajans "Raghupati Raghav Raja Ram."
Gandhi Jayanti Celebration by Common Public
Common public also celebrates Gandhi Jayanti with the same reverence as that in the offices, though, either as a private affair or at public places. People recollect the teachings of Gandhi and the sacrifices he made in his personal life, for his principles and freedom struggle. In homes and close communities bhajans dear to Gandhi are sung and people talk about his principles and values. People also gather near the statues of Mahatma Gandhi and felicitate them with garlands.
Gandhi Jayanti (2 October) – A National Holiday
Gandhi Jayanti is a national holiday, that is, offices, schools and commercial establishments mostly remains closed. Though, it is a national holiday, offices and schools are abuzz with activities. Children go to school to take part in several programs on Gandhi Jayanti and to give speech or to depict Gandhi's life and attire. The presence is almost compulsory whether in schools or in the offices, unless there is a valid medical reason for the absence.
How Gandhi Jayanti is Celebrated
> People in India celebrate the birthday anniversary of Mahatma Gandhi every year on 2nd of October by including the following events:
> People perform the prayer services, memorial ceremonies and homage all over the India.
> Exhibitions of art, science and competitions of essay held.
> Awards presentations take place in order to promote the living of non-violent life.
> People used of seeing the films and reading the books related to the achievements and life struggle of the Mahatma Gandhi.
> People at many places in India like schools, colleges used to sing the famous devotional song of the Bapu "Raghupati Raghava Raja Ram".
> Garlands of beautiful flowers are placed on the statues of Mahatma Gandhi all through the India by the people.
> Some people avoid taking meat and alcohol at this day.
About Mahatma Gandhi
The full name of the Mahatma Gandhi is Mohandas Karamchand Gandhi who was born on 2nd of October in the year 1869. He is commonly known as the father of the nation or Bapu. He died on 30th of January in the year 1948. He lived his life full of struggle as a political and spiritual leader of the India.
His key role in the independence of India is unforgettable by the people of India that's why his birthday anniversary is still remembered by the people through many way of celebration. Bapu had developed his own techniques of non-violent protest for the independence of India. He named his non violent (ahimsa) protest as Satyagraha means the moral domination.
Those days he became famous for his non-violent social disobedience throughout the India and South Africa. He had started his non-cooperation movement of 1922 as well as the Salt Satyagraha or Salt (Dandi) March at 12th of March in the year 1930. Because of struggled efforts of Bapu and other freedom fighter the India became able to get its freedom on 15th of August in the year 1947.
The whole country was weeping when he was assassinated on 30th of January in the year 1948. The International Day of Non-Violence of the United Nations is held on 2nd of October as well in order to commemorate the birthday of Mahatma Gandhi.
He was the person of honor who had taught the Indian people to make their own clothe to wear. Once the British government banned the supply of cloths in India in late 1800s and early 1900s, then Mahatma Gandhi thought that he must do something.
He felt that Indians never get independence until they make their own cloths and other necessary things of living. Bapu started encouraging the Indian people to make their own desi cotton cloth by using the traditional spinning wheels and looms of India. From that time the traditional hand spinning wheels and looms became the symbol of Indian independence struggle and life of Bapu.
Major Celebrations of Gandhi Jayanti in India
Three places in India are great and memorable where the birthday celebrations of Mahatma Gandhi take place:
> The place (The Martyr's Column at Gandhi Smriti) in the New Delhi where Bapu was shot on 30th of January in the year 1948.
> The place (The Raj Ghat at Yamuna's bank) in the New Delhi where the body of Bapu was cremated on 31st of January in the year 1948.
> The place (Triveni Sangam) where all the three rivers named Ganga, Saraswati and Yamuna meets in Allahabad.
Some Famous Quotes of Bapu (Mahatma Gandhi)
"Whenever you are confronted with an opponent. Conquer him with love."
"Ahimsa means not to injure any creature by thought, word or deed, not even to the supposed advantage of this creature."
"Where there is love there is life."
"I like your Christ, I do not like your Christians. Your Christians are so unlike your Christ."
"First they ignore you, then they laugh at you, then they fight you, then you win."
"I claim no perfection for myself. But I do claim to be a passionate seeker after Truth, which is but another name for God."
"I have nothing new to teach the world. Truth and non-violence are as old as the hills. All I have done is to try experiments in both on as vast a scale as I could."
"The weak can never forgive. Forgiveness is the attribute of the strong."
"An eye for an eye only ends up making the whole world blind."
"You must be the change you wish to see in the world."
"Happiness is when what you think, what you say, and what you do are in harmony."
"An eye for an eye only ends up making the whole world blind."
"Poverty is but the worst form of violence."
"Live as if you were to die tomorrow. Learn as if you were to live forever."
For Students:
Essay on Swachh Bharat Abhiyan
Essay on Gandhi Jayanti Celebration
Speech on Mahatma Gandhi for Teachers
Famous Speeches by Mahatma Gandhi
Essay on Mahatma Gandhi's Educational Philosophy
More about Mahatma Gandhi:
Life of Mahatma Gandhi from Childhood to Adolescent
How Mahatma Gandhi is Still Alive among us
Why Mahatma Gandhi was not Awarded Bharat Ratna or Nobel?